2015: a year for solidarity in social networks
The year 2015 has been a good year for social networks. They have reinforced-even more-their position as a valuable source of information. But social media is not just about users going after information. It is a direct communication channel between people that is becoming very helpful as a platform for social demands.
This is why 2015, a particularly troubled year, has seen social networks spreading especially messages of solidarity. Let's review some of the most viral events that took place on social media.
Flags on Facebook
We are sure that you remember last summer, when Facebook teemed with multicolour flags. The reason was that the United States legalized same-sex marriage, and Facebook supported this decision enabling an option to set on your page a filter for the multicolour flag that symbolizes the gay community. Hundreds of people joined to show their support and happiness in the sake of equality.
However, some thought too that it had become too much. Let's be honest, we also began finding it difficult to tell one friend from another with those pictures…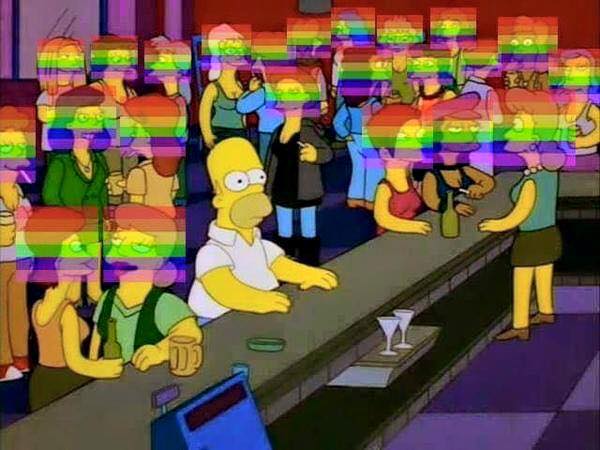 Refugees welcome
The turbulent situation in Syria took thousands of people to flee their homes and seek shelter in other countries. Soon the hashtag #RefugeesWelcome appeared to show support for taking in those people and push countries to open their borders to give a chance to those fleeing war.
También estamos con ellas y ellos. FIRMA Y RT https://t.co/vJmwVSkbHe ¡Primero las personas! #RefugeesWelcome pic.twitter.com/Ncipgpr9ws

— Amnistía Internacional España (@amnistiaespana) November 17, 2015
United for Paris
This has not been an easy year for France. The shooting at the satiric magazine Charlie Hebdo in January mobilized and angered many, especially among journalists. The majority of news media as well as journalists on their own condemned the attack through social networks using the hashtag #JeSuisCharlie.
. @el_pais con Charlie Hebdo #JeSuisCharlie pic.twitter.com/8e8Zyo71cw

— Jerson Hondall (@JersonHondall) January 14, 2015
https://twitter.com/aprensamadrid/status/553141687472885760
On November 13th, Paris witnessed a second vague of terrorist attacks, much worse than the first. Social networks showed all their support to the French and many hashtags came out, such as #PrayForParis. One of them stood out: #PortesOuverte, or "open gates". Hundreds of Parisians addressed this hashtag to those who perished after the attacks or where to scared to return home, inviting them to their homes, offering them a pick up somewhere, or provide them food and clothes. This movement of immediate aid would have not been possible without the quickness of social networks.
people using #portesouverte to provide shelter and free taxis for those standed.. #respect men and women of paris #prayforparis

— Tony Benoy (@TonyBenoy) November 14, 2015
Although many criticize this slacktivism, we must not forget that although many of these actions do not have a direct impact on the movements they support, they contribute to something different but equally important: spreading the word. These messages get to people who may never have heard of the conflict in Syria or who did not know that same-sex marriage was still forbidden in many states of the United States.
Social networks offer different points of view and information on real time. And the events of this year show that the power of this media is as strong as ever.
The following two tabs change content below.
Internet República
Somos una agencia de marketing digital especializada en SEO (posicionamiento en buscadores), gestión de reputación online (ORM), marketing de contenidos y Social Media. Ayudamos a darle visibilidad a tu marca en internet para que consigas, no solo atraer a tus potenciales clientes, sino también fidelizarlos.
Latest posts by Internet República (see all)