5 tips to choose the image of a publication on Social Networks
Most Social Media studies say that when you include a picture with a publication made on social networks, it normally has more interaction and reach than if it only has text. The online world is eminently visual, because scrolling is faster. Therefore, the trick is to make something that outstands visually to get the attention of the user and have him or her want to go deeper on the subject.
But we cannot use just any image: there are some aspects that make an image more attractive and increase the chance of it being shared or interacted with.
First of all, we have to deal with copyright. We think this is quite obvious, so this is not part of our tips list, but we remind you just in case: never steal images with copyrights! The best thing for a brand is original content, but if you lack time or resources, there are multiple image databases (both fee paying and for free) where you can find quality pictures to use freely.
Many photographers also let you use their content provided that you cite them and include a link to their webpage. Take some time to find legitimate images, and if in doubt, never publish something that may be subjected to rights.
Now… Here are the tips!
1. Size matters
There is nothing that irritates more than clicking on the small preview of an image and find out that the original size is just as small. Always find big images adapted to the measurements of each social network. What is more, normally the bigger the file the better the quality, which is important because when you upload them to social networks they normally lose some quality. The better the original image is, the less this loss will be appreciated.
2. A theme that matches the text
If your publication talks about the benefits of listening to music before going to bed, would you include a picture of a building from Madrid? The answer is no, because it has nothing to do with that.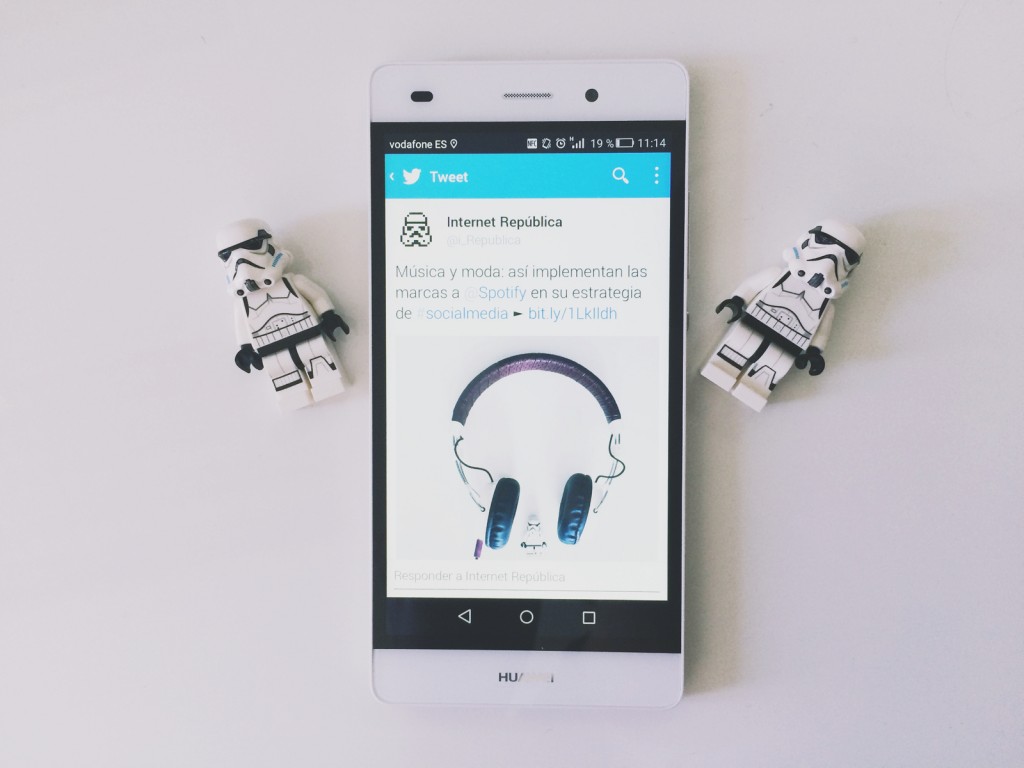 It is very important that the image has some kind of relationship with the text it is related to: if the user stops to watch the image to find something that relate text and image, and he or she finds out that the text has nothing to do with the picture, the user can become very disappointed. A disappointed user equals the potential loss of a follower, so pay a lot of attention to detail and do not try to glue a picture on any publication.
3. Include basic information
We normally look for images to illustrate a publication and make it more visual. But if we add some basic information under the images we get thumbs up in getting the readers' attention. A keyword or key phrase is enough. For example, if we are promoting an offer or discount, linking these words to the image gives clues and invites users to stop scrolling and pay attention.
If you are not a master of Photoshop, do not worry. There are many tools and applications to add text to an image quickly and easily, like Pixlr or Piclab.
4. Adopt and keep a particular aesthetic
Humans like order: our brain feels pleased and values things which are structured, coordinated and following a certain pattern. Try to keep the same standards when choosing a picture, and if you edit it, always use the same filters. If you like adding text, use always the same fonts.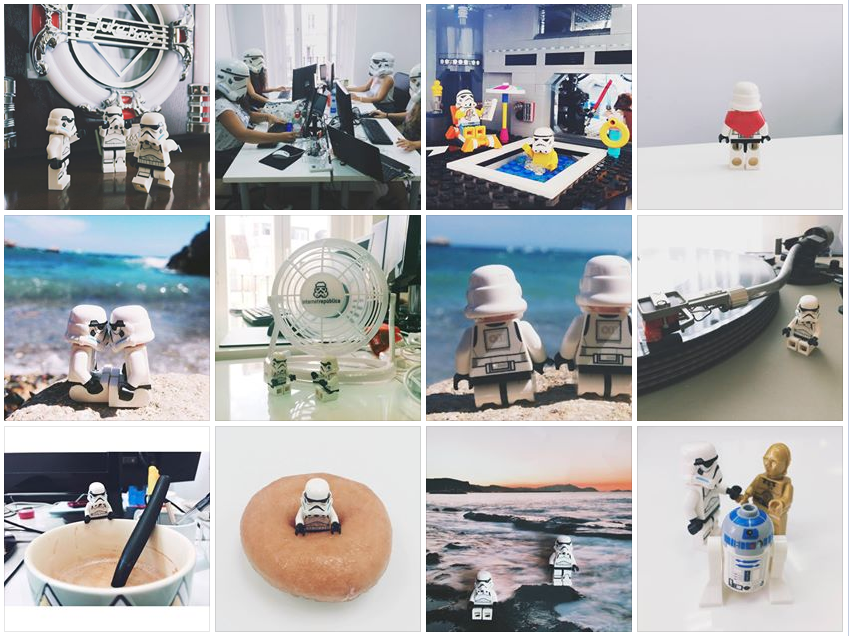 Some months ago, at Internet República we hired new people to our team, so we employed some Lego stormtroopers as models. The response was great, and our publications now have a defined aesthetic line. Even if two publications have nothing in common, making them visually similar starts developing an identity sign of the presence of the brand on social networks.
5. Do not overuse "inspirational" images
Many brands choose to use images with inspirational messages (famous quotes and so) when they do not have any specific content to share. This images can work well, but they also have to be chosen following some criteria. Try to find motivational quotes that are related to your business. A breath-taking landscape including a motivational quote about someone who lost a loved one does not really fit on a stationer's shop, does it?
But most importantly, do not overuse them. Although motivation and inspiration are important, this should not be the core of your content, but something to resort to at a specific moment or from time to time, to add some fresh air to your account.
Remember: pictures improve reach and the interaction with a publication, they turn the content into something visual and attractive, and encourage the user to share it. Ready to shoot?
The following two tabs change content below.
Internet República
Somos una agencia de marketing digital especializada en SEO (posicionamiento en buscadores), gestión de reputación online (ORM), marketing de contenidos y Social Media. Ayudamos a darle visibilidad a tu marca en internet para que consigas, no solo atraer a tus potenciales clientes, sino también fidelizarlos.
Latest posts by Internet República (see all)