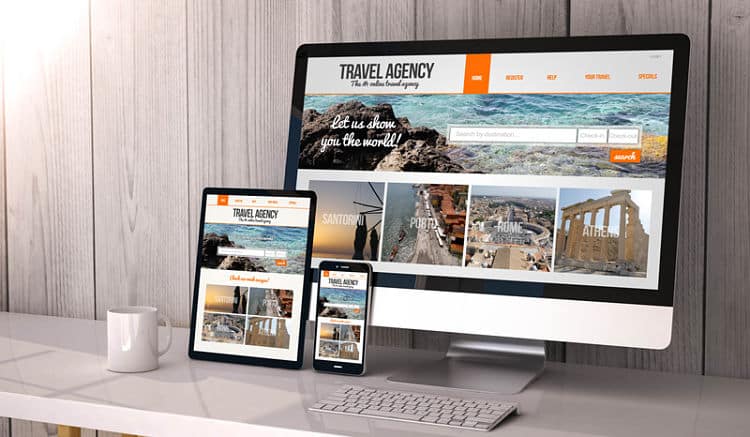 Adapting your website for mobile – options in 2017
During all of 2017 a lot has been written about "mobile first".  This is Google's new indexing system which is based on mobile content and not on desktop, as was the case in the past.
According to the recommendations from Google, there are three types of solutions which are appropriate for adapting websites to mobile devices.
Responsive design

. This is the most extensive and Google's favorite.

Independent mobile version (m.example.com).

  This one has had the best results because it has an exclusive code for mobile devices and, until recently, it was a good solution for Google.

Dynamically generated content as a function of the device

.  This one is the least recommended of all, since the URL returns different content based on who is visiting the site.
In addition to these, there is a fourth option which collides with the second solution:  AMP (Accelerated Mobile Pages).  This technology is nothing other than an independent mobile version but with three clear advantages over the former:
The "mobile first" index above does not take AMP content into account, so Google will index us and position us based on the content of our responsive web, which has all the content and internal links.

The AMP content is cached by Google, which means our servers have less load.

Google clearly rewards the content offered in AMP in its rankings.
Beyond the obvious, a "mobile first" index has many negative implications for the independent mobile version, since these versions usually have content which is greatly reduced, and have fewer internal links, —  two critical aspects for positioning.
If we take this together with the problems the search engine is having lately with indexation and the ranking of websites that opted in the past for option 2, then it appears that the only guaranteed configuration is the combination of responsive with AMP (which is what the majority of news media have done with very good results).

SEO visibility on desktops using an independent mobile version which is correctly configured.  It should be 0, since it only needs to appear on mobile searches.
Therefore, Google is quietly recommending that you adopt their ideal configuration (responsive + AMP), since it is the one which works best in their mobile-based index.  The negative part here (and there's always a negative), is that with Google housing the content, the user doesn't leave their ecosystem in order to see content.  This gives rise to solutions such as the AMP carrousel of news, which lets you go from one newspaper to another sliding sideways on your mobile.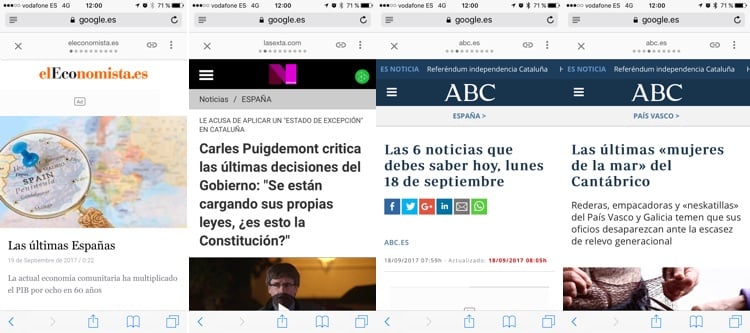 Could this happen with other types of content, such as the products on an e-commerce site?  I would not discard this possibility.  In spite of this, if you want to be on top in the rankings, it appears that there is no other option.  
The following two tabs change content below.
Internet República
Somos una agencia de marketing digital especializada en SEO (posicionamiento en buscadores), gestión de reputación online (ORM), marketing de contenidos y Social Media. Ayudamos a darle visibilidad a tu marca en internet para que consigas, no solo atraer a tus potenciales clientes, sino también fidelizarlos.
Latest posts by Internet República (see all)