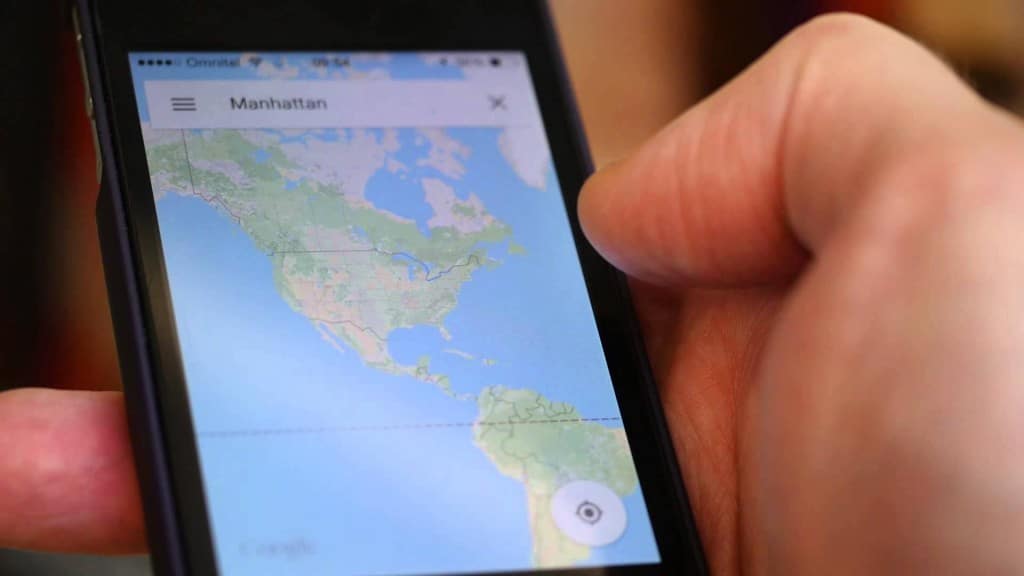 Basic guide: optimizing local SEO for Google My Business
Can your potential customers see your brand? If you own a local business and you still have not found out the potential of local SEO, you are missing out on options to appear on Google when a customer surfs the internet. On a previous article about why optimizing for local searches, we dealt with some key points for a local ranking strategy. An essential element in that strategy is to have an updated Google My Business profile.
Google My Business is a platform that connects directly with customers, whether they search for your business via Google Search, Google Maps or Google+. Therefore, if you want to achieve a better visibility for those searches, it is crucial that you start your own company page on Google My Business, including updated info and optimized content. 
There are several aspects to bear in mind when using Google Local Plus as a platform to boost organic ranking and generate branding. In this post we will give you some tips to optimize the webpage using Google My Business and adapt the SEO local efforts to the business.
First of all, add or report your local business on Google and verify it
To add information about your company on Google, you have to create a Google My Business listing or gain access to an existing one (although this may seem obvious, this step is essential to avoid duplicate pages and locations). When you have checked that you only have one webpage for each location, you have to complete de verification process: verify a local business on Google.
It is very recommendable to link your Google+ page and website to the domain of the site. This will help effectively verify your Google+ website as the official one, adding a verification tick to the website address. It is also good to link all your social profiles and Google products such as YouTube.
Provide data that is complete and up to date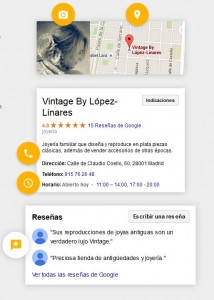 The information related to your company is derived from the data that you provide when you create or update a listing from a verified company. It is very important that this platform is properly updated including as much information as possible and optimized for local SEO on Google My Business. Moreover, within the local results, the priority goes for those that are more relevant for each search. This means that companies that have provided complete, exact and optimized information will have a higher chance of being reflected in the search results when users search for terms related to them.
Include all the information about the company: industry or category, exact location, ZIP code and opening hours (this information is especially valuable for users that search for you via mobile phone).
Your NAP (Name, Address, Phone) data has to be precise and coherent on as many platforms as possible. It has to match the NAP shown on your website and local directories. Additionally, it is important that the information is updated regularly to show any change that the company has gone through.
Categories. Make sure that you have chosen the right category for the industry you belong to. Categories are like tags that help Google understand your business better and improve the ranking for local searches. It will always be convenient to pick the category or categories that best suit your business. Although the categories you will select will depend on how many products or services your business can offer, the more information you feed to Google, the better it will understand our business and the industry it belongs to. You can find some tools to search for Google My Business categories that can come in handy to find those that work best for you.
Description, pictures, videos and additional content
Presentation text. It is important that you present your business providing all the information needed to find out the relevance of your site in relation to what a user will search for on Google Search. This applies both to brands and relevant topics for the industry: add a presentation text that is as informative as possible, including a single, long description, with a relevant format, including business keywords or keywords based on the location, carefully selected and cannily placed.
Whenever possible, it is recommendable to include relevant links to the website. As for the format, you can include subheaders and bullet points whenever possible, using short paragraphs with concise information.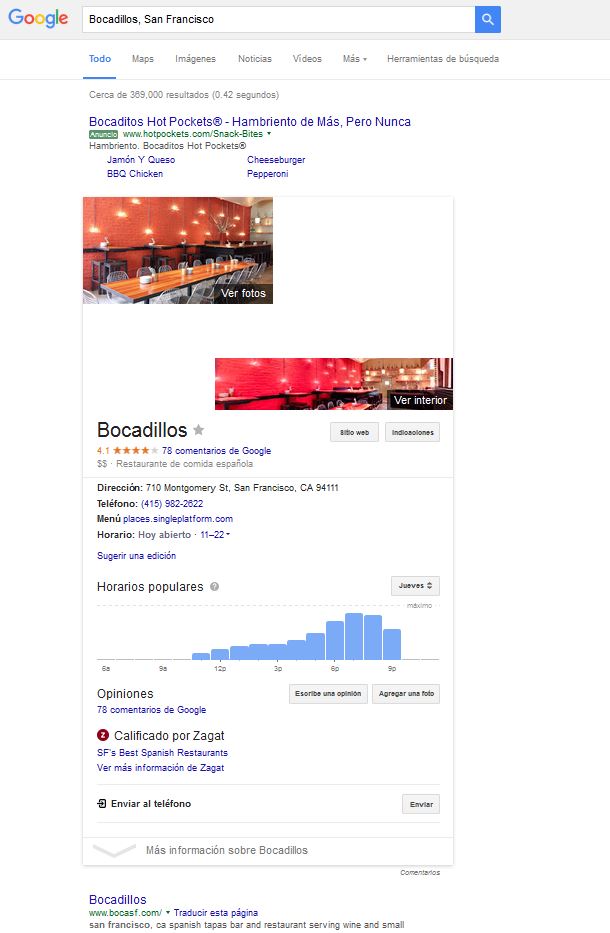 Upload a profile picture (or your company's logo) and a front page with a high resolution picture. Take some time as well to add pictures, videos and whatever additional content you can think of to help your Google My Business site to be almost as valuable as your website. Using attractive images will help potential customers find what they are looking for. Moreover, nice pictures are more prone to be shared, to get links and to achieve visibility under the search results.
Invite customers to see Google Street View images of your company from the inside, so that they pop up on Google search and Google Maps. Including a virtual tour will provide added value to your company's listing, enabling users to visit your store virtually rather than physically. This virtual experiences make your company seem more trustworthy to customers.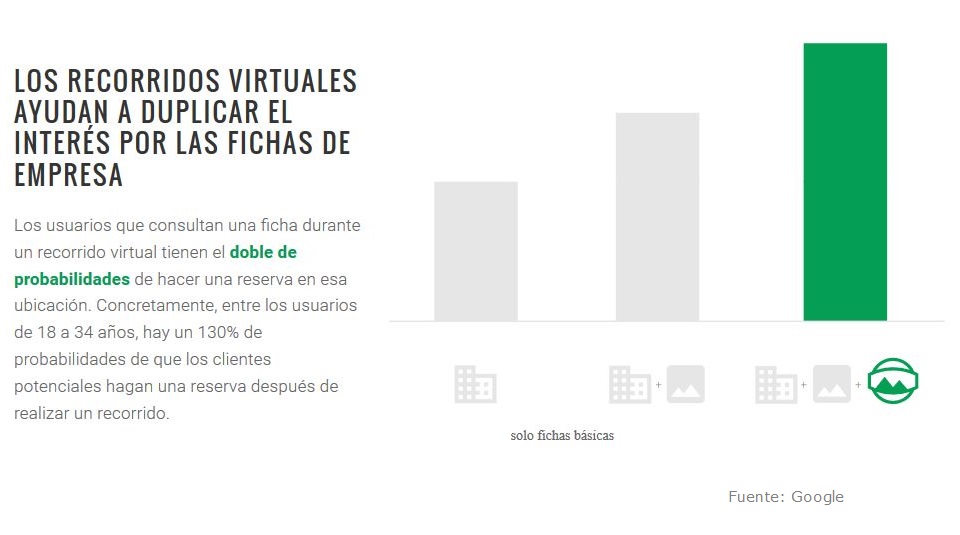 Replying to reviews

Positive and high quality reviews will influence your business visibility for the local search results. In fact, Google has already confirmed that clients' reviews and their ratings are considered as an aspect for ranking under local searches: more positive ratings will probably improve the local ranking of your business, which in turn will contribute to an increase in local trust and authority.
When you get many genuine comments, your ranking on Google Maps can rise, even if the user is closer to other companies when he/she makes the search. Another aspect for ranking is the frequency and reach of the keywords that your company uses, which also improves your CTR. Promoting reviews is crucial, not only for SEO ranking, but also as a weapon to improve conversion: reviews influence the purchase decision.
It is very important to answer to reviews. This will show users that their comments are taken into consideration, encouraging other users to rate the service. Negative comments: it is vital to track every incoming review and answer quickly to a negative comment. If you answer this review in the best way possible can change the opinion of a user about the company, or help others who are looking for information during the purchasing process. Advice to reply to reviews.
Technical criteria and web optimization for local searches
Finally, it is important to bear in mind the best optimization practices for local SEO on site. It is crucial to include the NAP info on the website, especially under the contact page and wherever this is mentioned throughout the webpage.
Data marking. Marking using schema.org is key so that your site uses the same language as Google robots. There are plenty of things you can do with schemas: add geographical information, add the stars' ratings to your search results, locate events, etc. You can also use an online generator. For local companies, these are the most recommendable:
http://schema.org/LocalBusiness
https://developers.google.com/search/docs/data-types/reviews
https://developers.google.com/schemas/

Make sure that the search robots understand your exact location: in addition to using the data marking to tell Google your physical address, it is also recommendable to include a Google map with your location embedded to your webpage as well as a link with Google Maps indications for that location.
Optimize metatags. Your brand has to be part of the titles of your webpage, which can also include terms related to your location. Play with the H tags and other onpage factors.
Make contacting you easy. Providing potential customers simple and different ways to contact your company will help you improve the conversion rate and result trustworthy to users, something that Google values very positively. Your telephone number must be very visible on the site and be clickable from mobile devices.
A very useful element is the click-to-call button so that customers can call directly from their mobile phones.
Optimized content for local SEO. If you are offering services/products on different locations or cities, you should create a unique location page for each one, including optimized content and relevant information for each location. Go for a strong webpage for each location including as much relevant information as you can, instead of creating many webpages with the location and a lot of keyword elements with poor quality or duplicated. Moreover, what is most recommendable is that these webpages with the locations are linked from primary levels under the navigation menu.
Videos and images also are content that you can add to these pages. Use adequate tags related to your services/products and locations, including relevant descriptions. You can add transcripts under the videos (editing the subtitles and as much tagging information as you can) trying to optimize all the content as much as possible.
The following two tabs change content below.
Latest posts by Redacción (see all)