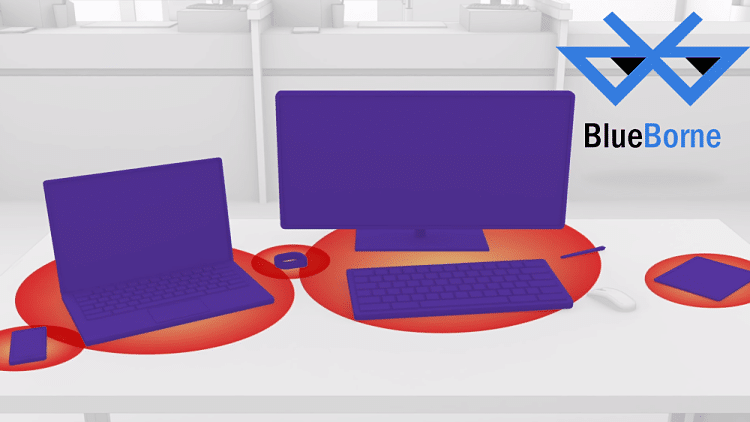 BlueBorne: Are you aware of the latest wireless threat?
BlueBorne is a malware which was primarily developed for espionage, the theft and ransom of documents.  Usually malware requires you to click on a link or download some type of file in order to infect your device.  It already sounds threatening, right?
More than 5 billion Bluetooth devices have been affected by this BlueBorne malware, which was recently discovered by a cyber security company.  In order to work, the attacker needs little more than a minute to connect to a nearby mobile device.  They can then open your apps, grab your photos, or even install a virus on your device.  
Just having your Bluetooth connection activated can allow this threat to have access your device and be able to take control of it.  Because it is wireless, it is considered especially infectious and it is very difficult for the users to detect it once it is installed on your devices.
One very important thing which you should be aware of is that firewalls and antivirus are not prepared to detect these types of through the air threats.
This vulnerability affects devices which use different operating systems, including Google, Apple and Microsoft.  In the case of Apple, the company has confirmed that the malware doesn't affect devices with iOS 10 or higher versions.
In addition, on other devices like speakers, headsets, televisions or any type of gadget with this connectivity, it can also interfere with them.
In this video, you can see the danger of one possible method of computer virus being transmitted "through the air".  
How can you find out if your device has been affected by this malware?    
There is a free app called "BlueBorne Vulnerability Scanner".  It lets you check if your device can be  threatened by this malware.  You should press the button to analyze it and in seconds it will tell you if you are vulnerable or not.  It also has a function to analyze Bluetooth devices which are around you.
Therefore, the best security advice for now is to deactivate the Bluetooth connection to avoid these types of threats.
The following two tabs change content below.
Internet República
Somos una agencia de marketing digital especializada en SEO (posicionamiento en buscadores), gestión de reputación online (ORM), marketing de contenidos y Social Media. Ayudamos a darle visibilidad a tu marca en internet para que consigas, no solo atraer a tus potenciales clientes, sino también fidelizarlos.
Latest posts by Internet República (see all)