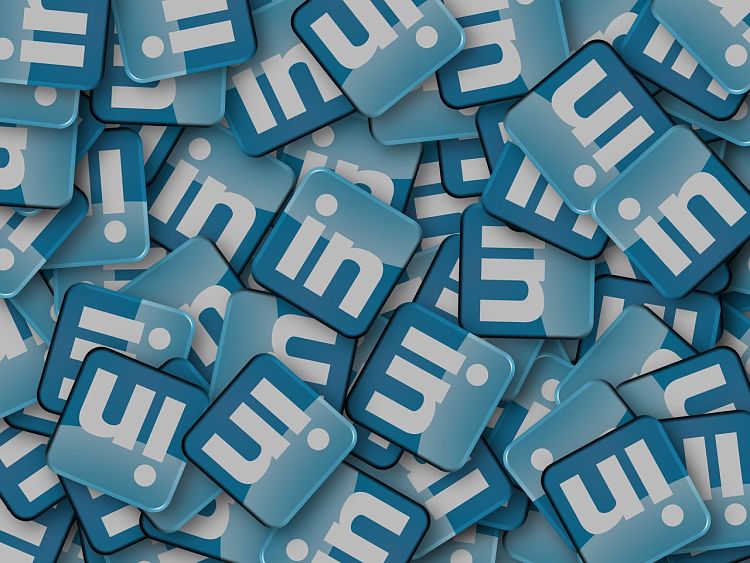 Changes in the Terms of Service for LinkedIn
LinkedIn Is a platform with more than 467 million users and over 3 million companies.  This is not insignificant if we keep in mind that, as of yesterday, they can share your data with third parties.
This is because the social network made a change in its Terms of Service some weeks ago and it became effective today.   A number of users are accusing Microsoft directly for this change, since they took over the platform last year.  It was a huge buy considering the tremendous size of LinkedIn's data base.
Simply by going into the platform you are accepting the new conditions; you can read about them there or you can just read our summary.  We promise to be brief and concise.
They can modify their

Privacy Policy and Terms of Service

"from time to time".  It's been a long time since it was changed, but now they can do it more often.  Their platform, their rules.

Minimum age for using LinkedIn:   It seems that they didn't like the term "LinkedIn Teen" because they have once again made changes.  They have increased the minimum age to 16 years old;  users who are younger than this but already have an account can continue to use it.

Your account:  Only you have rights over your personal account, but there is a "but".  If, for example, your company buys the Premium service for you to use, they can monitor what you are doing on your personal account.

Your license regarding LinkedIn:  And here we arrive at the point of the controversy.  Here they explain that basically your license, besides belonging to their social network, also belongs to  their affiliated third party companies.  And furthermore, if you have shared it and then you leave the platform, it will continue to exist.  They also point out that without the consent of the user they will not use it for advertisements from third parties

.

Other content, websites and applications:  Here the social network washes their hands of responsibility and says that, since they do not control the content of third parties, they are not responsible for unauthorized use of the information.
That said, not everyone is going to like these changes, especially sharing your personal data.  But you can change this in the section on "Privacy of Data and Advertising".  You just have to deactivate the button and you will be free.
The following two tabs change content below.
Latest posts by Natalia Garrido García (see all)