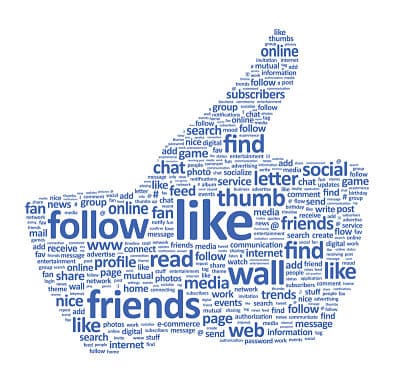 Deleting a Facebook FanPage
If you own a business, you may have searched for your own page on Facebook and realised that there are more than one sharing the name of your company, some of which have almost no followers, no profile picture nor information.
Why is that? These pages are created when a user visits your business and he or she wants to indicate that the person has been there. If he/she does not go to the official page, Facebook will automatically create another page in the social network, only indicating the name that the user has typed and the address. The user himself or herself may not even realise what has happened.
If a page is not officially managed, you will see a footer under the cover picture that reads: "unofficial." This will ensure you that neither you nor any representative has created it.
What to do with these pages?
These pages can be claimed to become the administrator. You can delete them or fuse them with your official page.
To claim them, click under the cover picture under "Is this your business?"

Then, a window will pop up asking you to combine the pages or just verifying that it is yours and take control of it.
If you want to delete the fan page, you have to claim it and become the administrator before you can proceed to its deletion.
When you claim the page, you will see a message like this, where you have to choose what you want to do: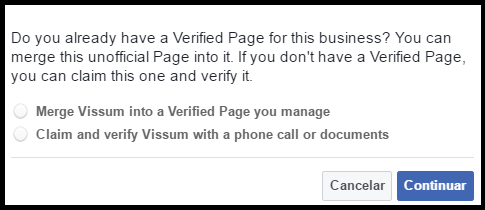 Now you have to authenticate that you belong to the company whose page you are claiming. There are different ways to do this:
You can ask Facebook support team to contact you by phone to verify that it is you and obtain administrator status. You can even choose the language in which you want to be talked to.
Another way to become the administrator is by verifying your ID with your e-mail address. To do this, you have to have a corporate e-mail of the kind 'hola@internetrepublica.com'. Facebook support team will send you an e-mail with a verification code.
The code is only sent once. When you access the system again, it will be enough to enter the e-mail associated to the account.
Finally, you can verify the ownership by providing documents of your business, as you can see on the picture.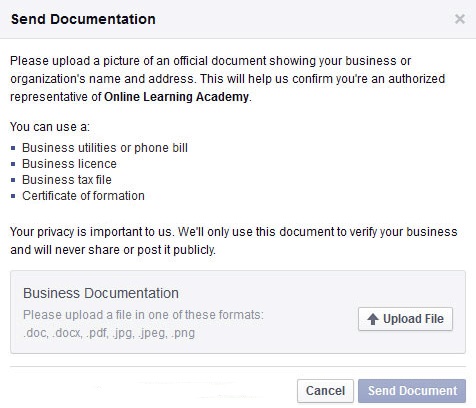 When you send the documents, Facebook support team will assess its veracity and will give you administration permissions for the page.
Once you become the administrator, go to "Settings" (up left corner). At the bottom of the section "General" you will see an option to "Remove Page."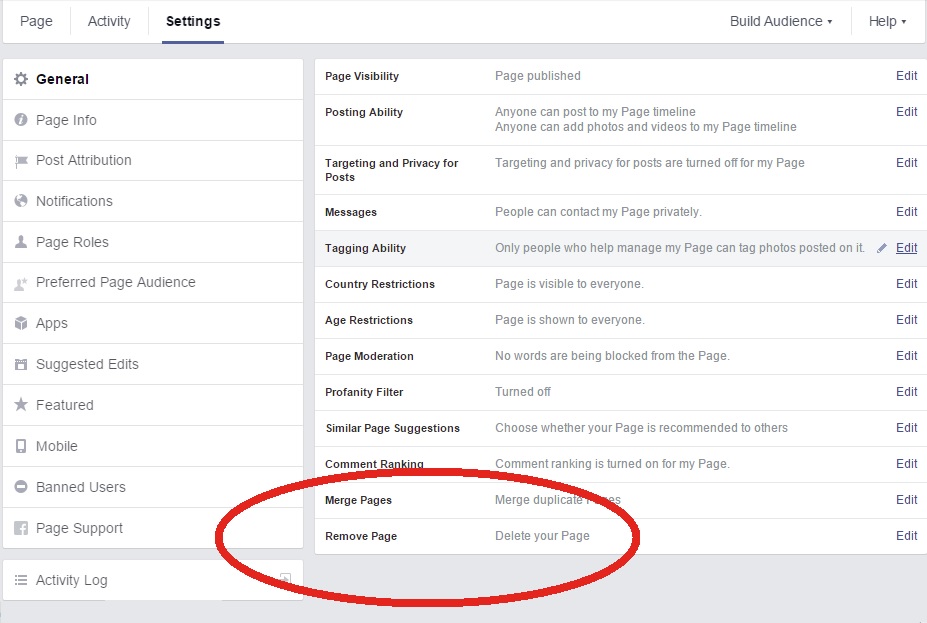 If you want to merge them, you can also do it from here. Before you delete a page, make sure that you are removing the unwanted page and not your official page. If you get this wrong, do not panic. Facebook will wait two weeks before deleting it permanently, in case you regret the move you made.
Now you know how to delete these fake Facebook pages. Remember that it is highly recommendable to avoid having more than one business page with the same purpose. Otherwise you will confuse your followers.
The following two tabs change content below.
Internet República
Somos una agencia de marketing digital especializada en SEO (posicionamiento en buscadores), gestión de reputación online (ORM), marketing de contenidos y Social Media. Ayudamos a darle visibilidad a tu marca en internet para que consigas, no solo atraer a tus potenciales clientes, sino también fidelizarlos.
Latest posts by Internet República (see all)