E-mail marketing (II): tools to succeed in your campaigns
As some marketing strategies become obsolete, others get a renewed force. The speed, reach and reduced costs make email marketing, or e-marketing, one of the most powerful tools for online marketing.
Some weeks ago we talked about the features, advantages and disadvantages of this method. The post was for sharing some tips about how to carry out e-marketing campaigns and strategies. In order to implement a newsletter, it is crucial to have at hand the adequate resources. In this case we are talking about e-mailing tools.
Here we show four of the most popular options available out there so that you can choose that which adapts best to your needs.
Mailchimp
Mailchimp is the most renowned e-marketing tool. It is the best alternative for beginners looking for simplicity and effectiveness. Its free version guides you from scratch, and you can enjoy all the functionalities without paying more. The only drawback is that it is limited to 12,000 emails (2,000 subscribers). After you reach the limit, the tool freezes and you have to reload your balance to keep using it.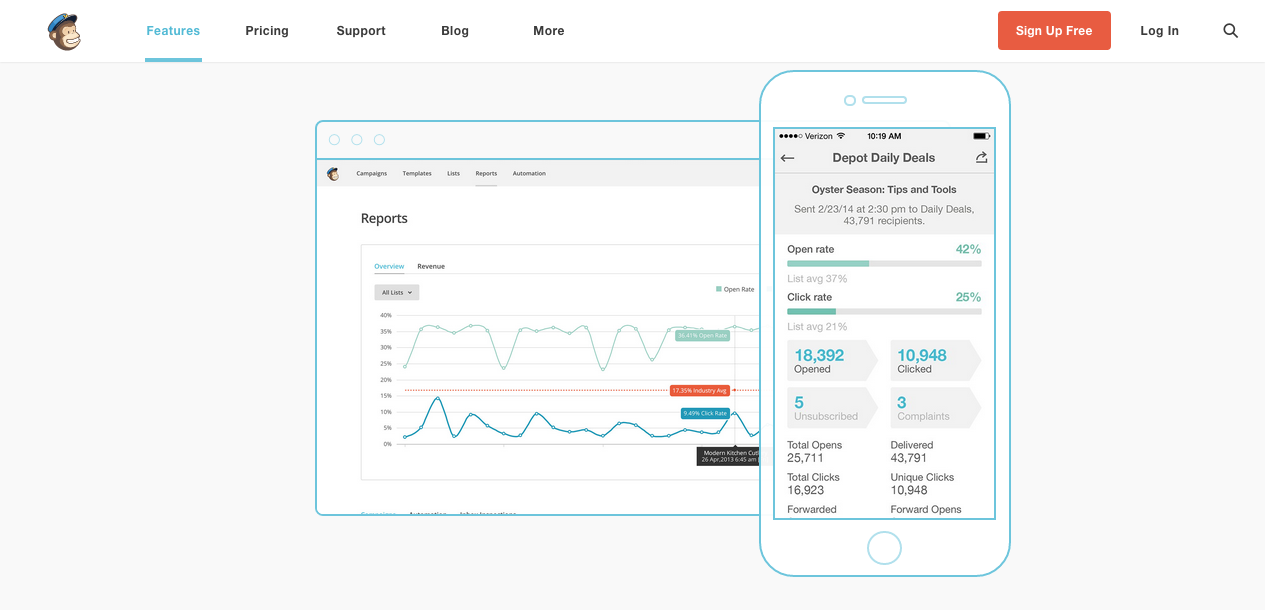 Although Mailchimp is perfect for massive sending from time to time, the limit that is set prevents it from being useful for sending out newsletters or e-mails in a monthly basis. Their most relevant advantages are the possibility to replicate campaigns, send trial e-mails and segment subscribers by list.
Both the free version and the pay version offer a wide range of default templates and designs to choose from. You can report the results including summaries and analysis of clicks, openings, rebounds, etc. You just have to go to the campaigns' main page after the sending is complete so that you get the statistics. Based on this information it will tell us the best hours to execute campaigns.
MDirector
The Starter version of this platform, in Spanish, includes up to 5,000 emails for free each month. The advantage of this platform is that after the limit is reached we can top up the credit depending on the service we want. There is no fixed income required.
The Advanced version (349€ a year) is an annual plan where the first 5,000 emails are free. The Premium version includes a dedicated server which customizes the budget to the customer's needs.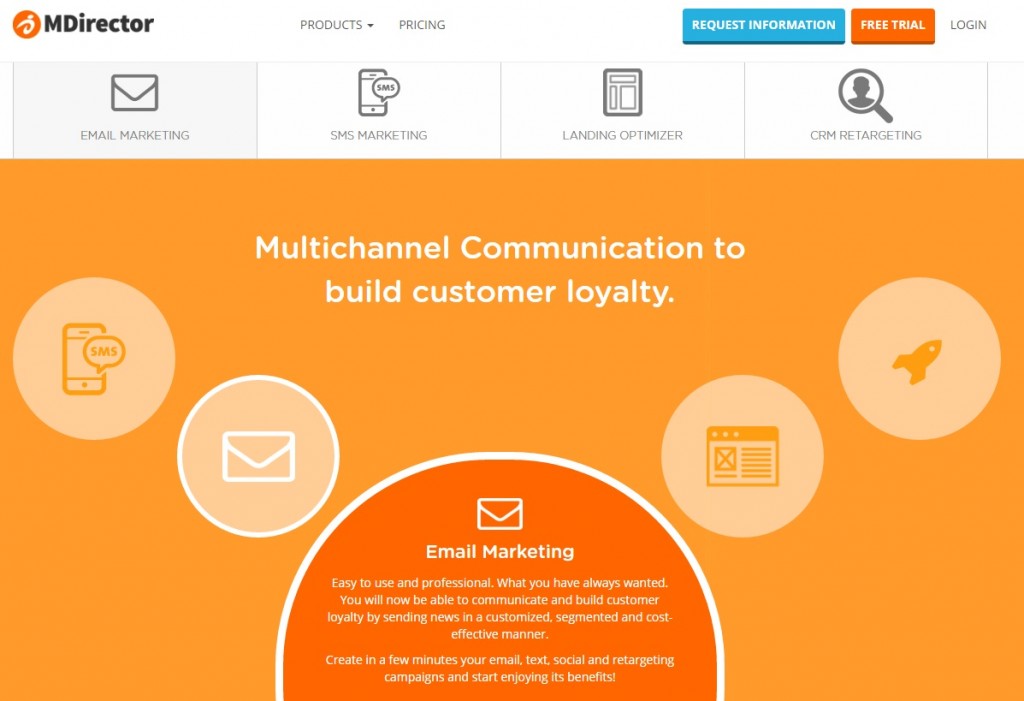 It is easy to use and includes free trials. With MDirector you can segment the publics by category. What else do you need?
Aweber
This is the oldest and one of the most effective and professional tools. There is no free version, but you can enjoy it the first month for only $1.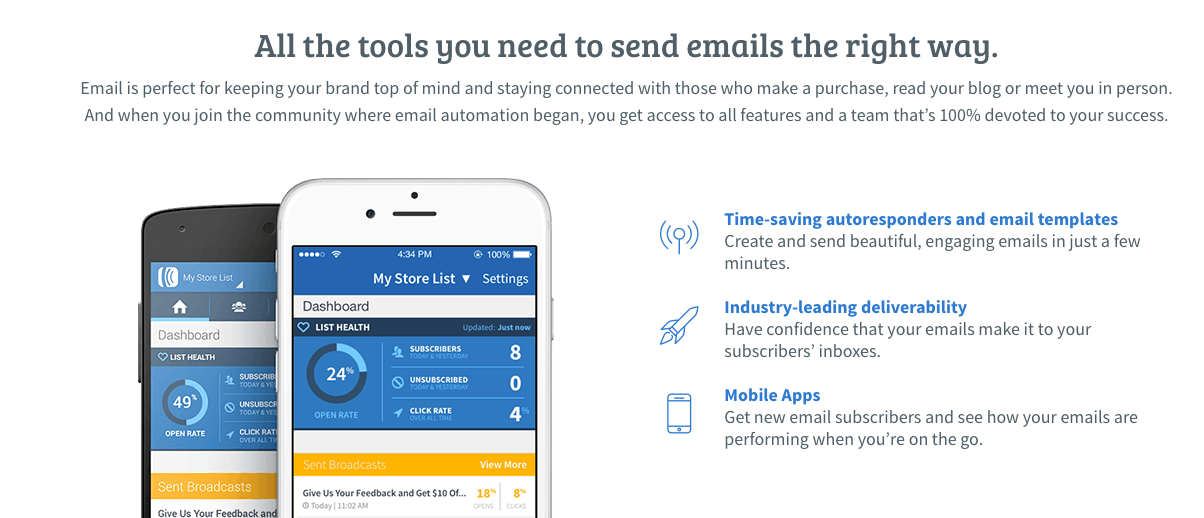 The most remarkable advantages are a form to increase the amount of subscribers, sending of RSS, HTML templates, possibility to put subscribers into categories, statistics, reports with the results and auto replies.
For those seeking professionality and simplicity with a low price, Aweber is your best option.
iContact
The last tool we want to talk about is iContact. It is very easy to use, perfect for the most inexperienced.
The free version allows up to 100 subscribers and includes packages with a range of prices. It also offers a lot of predesigned templates, and editor that can work on HTML code, a subscribers' manager and reporting of results.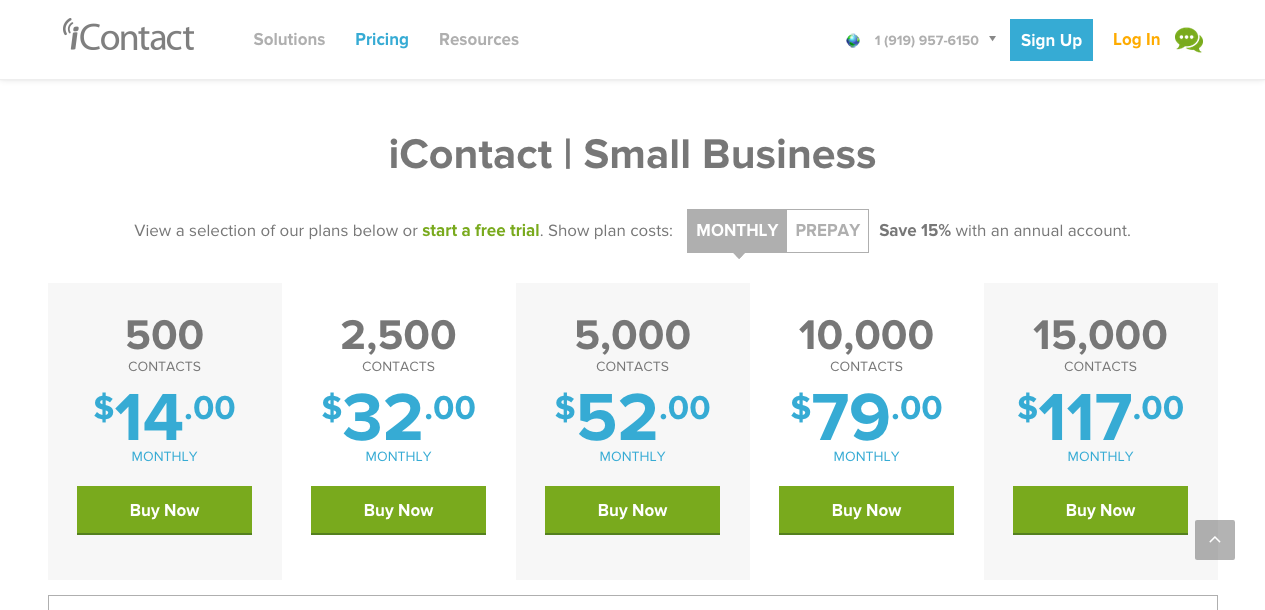 One of its strengths is the ease with which we can create campaigns with surveys incorporated. This is a very effective tool to learn the opinion of subscribers quickly and inexpensively. We can also create landings. It is all in one.
This was it. Do you know any other tool that has worked with you? Share with us!
The following two tabs change content below.
Internet República
Somos una agencia de marketing digital especializada en SEO (posicionamiento en buscadores), gestión de reputación online (ORM), marketing de contenidos y Social Media. Ayudamos a darle visibilidad a tu marca en internet para que consigas, no solo atraer a tus potenciales clientes, sino también fidelizarlos.
Latest posts by Internet República (see all)