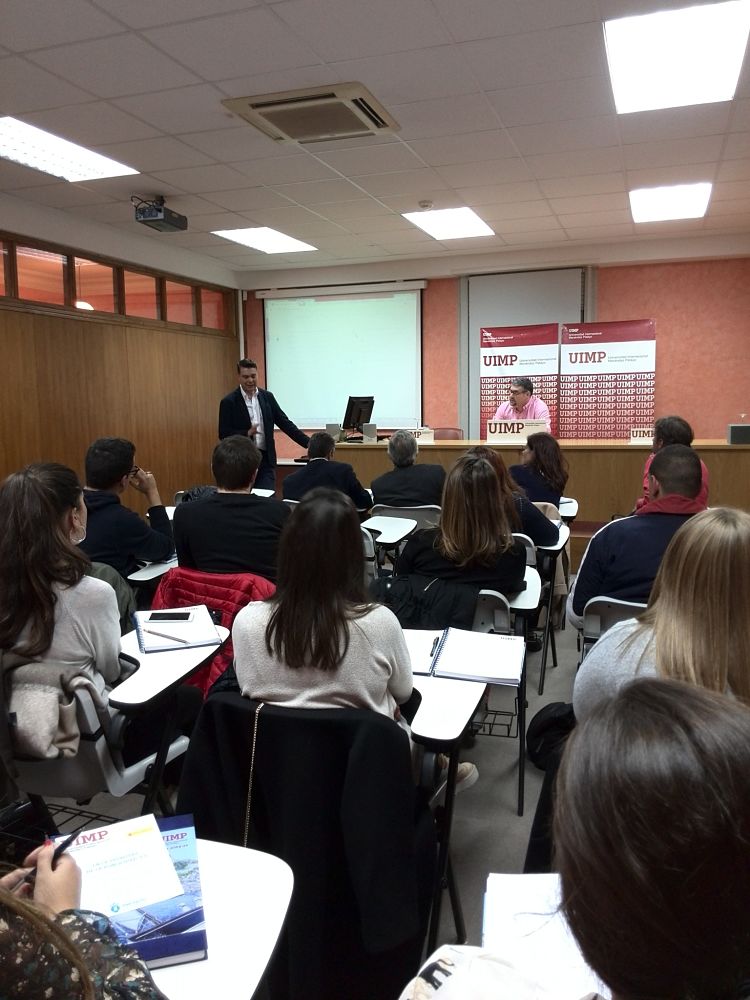 Everything can be weighed up for on the internet, but if this was all, the Titanic would still be afloat
Posted at 13:56h
in Uncategorized
These where the opening words of Juan Antonio Roncero, the Innovations Manager of Internet República, during a conference about new metrics to calculate the efficiency of a digital marketing campaign. The speech took place within the context of the conferences cycle "En la Frontera de la Publicidad 3.0" (On the border of 3.0 advertising), held at the Universidad Internacional Menéndez Pelayo in A Coruña (Spain).
The aim of the conference was to show attendees how the new metrics can be used to optimize the results of an advertising campaign. This can improve the feeling of the target towards a brand or a product.
To show this to the students, Juan Antonio Roncero exposed cases and examples found within the industry where they could see how to improve a digital campaign with the aim of achieving greater performance in the marketing strategy of a company.
Another important metric when analysing campaigns is analytics. With analytics, we can make publics have a better opinion or feeling towards a brand in a digital environment. The important thing is learning to listen to users on other social networks, take measures and actions and collect data for a new analysis.
Social networks help us see where we are as compared with the competition, and what are the needs of our clients. A good customer support through these means is essential to manage our brand.
Analytics help us see the weaknesses of the brands and thus promote the positive values they have. The aim is to promote the strengths and try to minimise the weaknesses.
But how can we have users and employees talk about our brand? Well, there are tools like SocialPubli.com and SocialReacher, where you can create campaigns on your social networks and keep track of what is being said about your brand in real time.
The following two tabs change content below.
Internet República
Agencia online especializada en Inbound Marketing (Social Media, SEO y creatividad).
Latest posts by Internet República (see all)