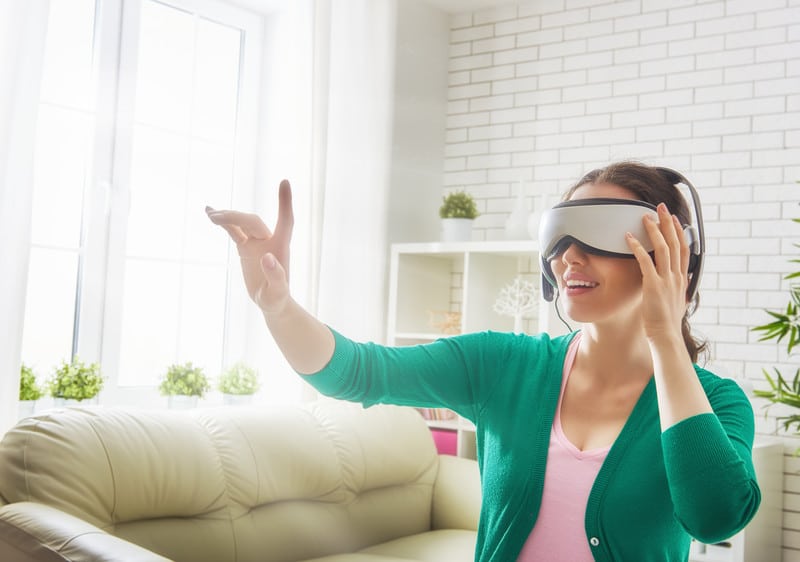 Google joins virtual reality
Although it seems like there is still some time to go before we can no longer tell fact from fiction, technology giants are already taking their baby steps to make of virtual reality a new form of understanding the world.
Videogames lovers will surely know already that companies like PlayStation, Samsung and Oculus VR are ready with their respective ideas to compete in the market of virtual reality.
Google did not want to lag behind. Therefore, it has joined the trend by developing a product that mixes virtual reality and augmented reality. For those who are not familiar with the terms, virtual reality is, to put it simply, a 3D environment where we can "wander around" and interact thanks to a graphics engine that generates 3D models of a place.
On the other hand, augmented reality also works with the idea of recreating a three-dimensional world, but with the difference that this imaginary world is fused with the real world. An example of a first step in augmented reality-which was sufficiently well done as to be a worldwide hit-is what Nintendo did with Pokémon Go.
Rumour has it that Google is working on a device of this kind, as we were saying, and it may have very promising features.
From what we can read on the Internet, we infer that the new headset-or goggles, or whatever form this device takes in the end-work as a single unity. Whereas Samsung's VR or PlayStation glasses are just a new form of watching content, always associated to a mobile phone, videogames console or other device, Google's product would consist of a pair of virtual reality goggles with its own processor and graphic unit.
The device would incorporate eye-tracking technology, using sensors and algorithms to overlap the real and imaginary worlds. With this invention, Google would augment reality by projecting objects on real settings, thus combining virtual and augmented reality.
To make matters even more interesting, breaking news are that Google has just acquired EyeFluence. This company, founded in 2013, works in the development of biomechanics solutions for the eye, including research on the nerve connection of the eyes with the brain. When this company saw the light, its only purpose was to enable users to interact with virtual and augmented reality through sight.
The information we get from cyberspace is very scarce yet, and it may not be trustworthy at all. But if what seems to be going on, indeed happens, what is sure is that it will not come as a real surprise. In the same way that Google did with Street View or autonomous driving before, as well as with many previous research projects, it would not be a crazy idea to think that the company based in Mountain View is ready for a new countdown in the technology race of a new era.
The following two tabs change content below.
Internet República
Somos una agencia de marketing digital especializada en SEO (posicionamiento en buscadores), gestión de reputación online (ORM), marketing de contenidos y Social Media. Ayudamos a darle visibilidad a tu marca en internet para que consigas, no solo atraer a tus potenciales clientes, sino también fidelizarlos.
Latest posts by Internet República (see all)