How does the increasing intelligence of Google affect SEO?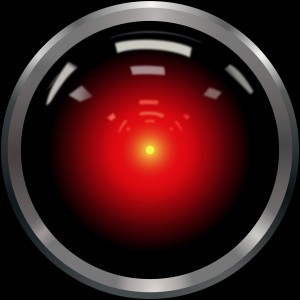 Keywords on the title, many links addressing to it, long contents with a nice density of keywords… All these things you thought were crucial for SEO are becoming ever less relevant. At least this is the opinion of experts like Markus Tober, founder of Searchmetrics and speaker at the BrightonSEO event held on April, 22nd, where some of us at Internet República had the chance to be present.
Google's intelligence is better every day. A consequence of this is that the traditional ranking factors as we know them today will become something of the past. In fact, according to the results got from different experiments presented by the boss of Searchmetrics, already today these factors have a lot less relevance than they used to depending on the sector to which the website to rank belongs.
Let's take the example of number of domains that direct to a site, one of the classical elements that used to be very important to get good results:
If the site is for e-commerce, perhaps Google can figure out that receiving many links from very different places means that the products this site offers are of interest to many people. In this particular case, the data exposed by Tober demonstrates that there is a correlation between having a good amount of referring domains and being ranked on the first positions.
However, if we look at websites from other fields, like finance, for instance, we can see that this same correlation does not apply here: the first positions on the ranking for some of the most important terms are taken by websites which have less links in different domains. Why is it so? We could say that Google has come to the conclusion that this factor is less important for this kind of topics. It is not easy to know what goes on inside the "mind" of the search engine, but a plausible explanation might be that the densest contents (like finance) are not shared as frequently, whatever their quality, and therefore they get a lower amount of links.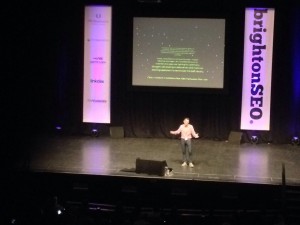 Google is a tool we use to find what we look for, that is true. But at the same time, we are a tool that Google uses to learn. It not only can distinguish what our contents deal with, but it can also apply some ad hoc criteria to assess the quality and relevance. And this is just the beginning.
SEO is changing. The progress in the intelligence of search engines is making that traditional rules tear apart, making that proper website ranking does not depend on a fix set of criteria that can be found on a YouTube tutorial.
The following two tabs change content below.
Internet República
Somos una agencia de marketing digital especializada en SEO (posicionamiento en buscadores), gestión de reputación online (ORM), marketing de contenidos y Social Media. Ayudamos a darle visibilidad a tu marca en internet para que consigas, no solo atraer a tus potenciales clientes, sino también fidelizarlos.
Latest posts by Internet República (see all)