Implementing Snapchat in your Social Media strategy
In the past few months teenagers have been going crazy about a certain social network. Although it is most successful in the US, Snapchat is becoming more and more popular in Spain. But why is this app making teens crazy? Brands are jumping on the bandwagon of this messaging service of particular charm.
We have analysed the app and how brands could use it for their online strategy. This is what we found out. PS: We have indeed joined the network, so feel free to follow us at "i_republica"! 😉
Snapchat figures
Starting with the idea of sending messages that vanish after watching them, three people began working on an app whose messages self-destruct. The app was originally called Pictaboo, to later be renamed as Snapchat. It was first launched on October 2011, and by spring 2012 it had already reached 100,000 users. Today it has more than 100 million.
Its main target? High school teenagers, who realized that while publications on social networks remain there forever, the lure of snaps is that they do in fact expire.
According to the Financial Times, 6 billion video snaps are watched every day. Moreover, the company claimed that Snapchat has approximately 100 million active users every day. This figures make nobody wonder that brands are becoming more interested in joining this social network and belong to this community. But integrating Snapchat in their strategy requires some craft.

How to use Snapchat as a brand
Before we start, we want to stress that here we will talk about how to use Snapchat in a Social Media strategy, not about advertising oneself on Snapchat-for that you can have a look at Snapchat's advertisers' page. To implement Snapchat in an online strategy, here are some things to take into account. Bear them in mind in you are considering joining!
Original content
Many brands use Snapchat as an Instagram, sharing pictures of products, events… And while this form of use is not entirely wrong, we should avoid uploading content from other platforms, creating instead content adapted to the possibilities and goals of the social network.
Make exclusive snaps with content that cannot be found on any other social network and that cannot be saved. Remember that stories on Snapchat disappear after 24 hours. If you for example are a brand for make-up products, you could consider sharing exclusive tips. If you have an online store, make a special discount for those who watch your snaps. Or if you are a news medium and will have an interview with a VIP, ask him or her to say hi only to your Snapchat followers.
The idea is to play being exclusive with an ephemeral content.
Update your interaction intelligently
It is useless to be surrounded by snaps if you cannot make anything out of them. If you do not have many followers, update just once a day or when you do have something to tell. It is the same that you would do on any other social network: do not just update for the sake of it – updates have to tell something.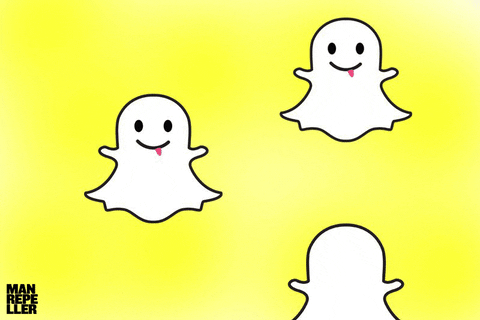 The same goes for profiles that do not update regularly: the public gets bored, and Snapchat is for entertainment, so if you disappear people will not want to interact with you.
Use it as a quick interactive platform
Why would not you use Snapchat for customer support? If a customer has a question and asks directly via Snapchat, why not answer quickly using the same tool? We can also answer him or her directly so that the other followers are not bothered with a personal query. Remember that social networks are meant to create a community, so any chance to help a follower is worth it!
Most importantly… Have fun!
Snapchat is a casual network. Let's not forget that its goal is to establish instant communication that will later vanish. Make good use of this and entertain your followers. You can leave formalities for networks such as Facebook and LinkedIn.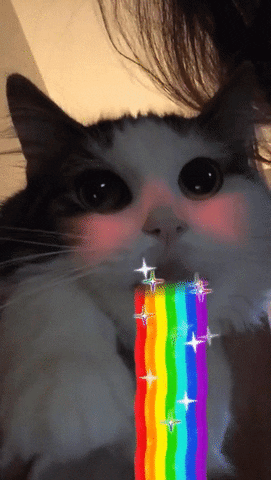 Social networks have their own personality: just as nobody shares videos of cats on LinkedIn, nobody wants to follow finance news on Snapchat. Each network has its purpose.
Are you on Snapchat already? What do you miss on the snaps of brands? Let us know!
The following two tabs change content below.
Internet República
Somos una agencia de marketing digital especializada en SEO (posicionamiento en buscadores), gestión de reputación online (ORM), marketing de contenidos y Social Media. Ayudamos a darle visibilidad a tu marca en internet para que consigas, no solo atraer a tus potenciales clientes, sino también fidelizarlos.
Latest posts by Internet República (see all)