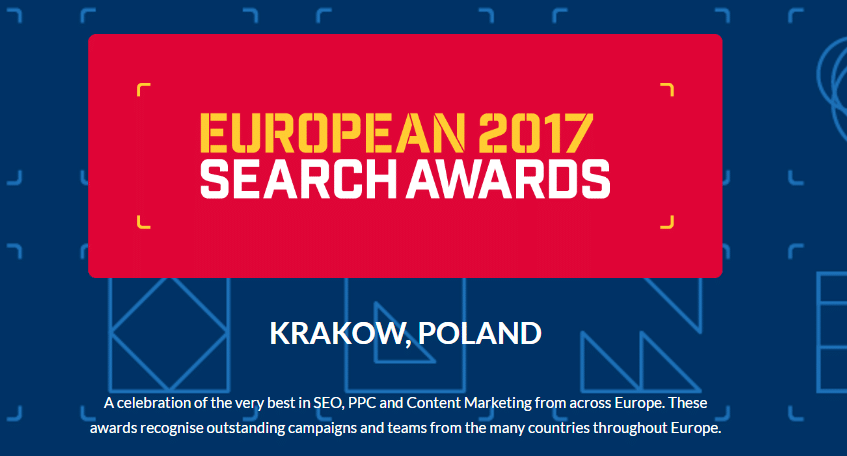 Internet República, among the 10 best SEO agencies in Europe
Internet República is the only Spanish digital marketing agency to be a finalist in the European 2017 Search Awards, which will be announced in Krakow on April 27th, 2017. The Agency has been selected as one of the ten finalists in the category "Best Large Integrated Search Agency".
And the CEO of Internet República, Ismael El-Qudsi, has been nominated for European Search Personality. This recognition awards talent and influence within the SEO industry in Europe.
This convocation is the 6th edition of the European Search Awards, which recognizes the best agencies in SEO, PPC, and Content Marketing in Europe. Over 100 agencies have participated in each of the categories.
As part of these awards, the category for "Best Large Integrated Search Agency" recognizes agencies which are specialized in SEO, with more than 26 employees, which have demonstrated an understanding of and very outstanding results in the use of these strategies with their clients. In order to select the winner, the jury will analyze the creative competencies of the agency and the ROI which it brings.
Among the 10 finalists is InternetRepublica, founded in 2011 by Ismael El-Qudsi. The agency is now established as a reference point for online marketing in Spain, thanks to their strategies in positioning their clients.
The SEO department at InternetRepublica, whose director is Carlos Estévez, is made up of more than 30 consultants who work with major clients, both national and international. The list includes El Corte Inglés, Banco Santander, Santalucia, ING, Vodafone and DIA, among others.
In addition, starting last February, Internet República has been offering a Master program in Search Marketing, in which they teach students the latest strategies for search engines, positioning the agency as a leader in online marketing in Spain.
The following two tabs change content below.
Internet República
Somos una agencia de marketing digital especializada en SEO (posicionamiento en buscadores), gestión de reputación online (ORM), marketing de contenidos y Social Media. Ayudamos a darle visibilidad a tu marca en internet para que consigas, no solo atraer a tus potenciales clientes, sino también fidelizarlos.
Latest posts by Internet República (see all)