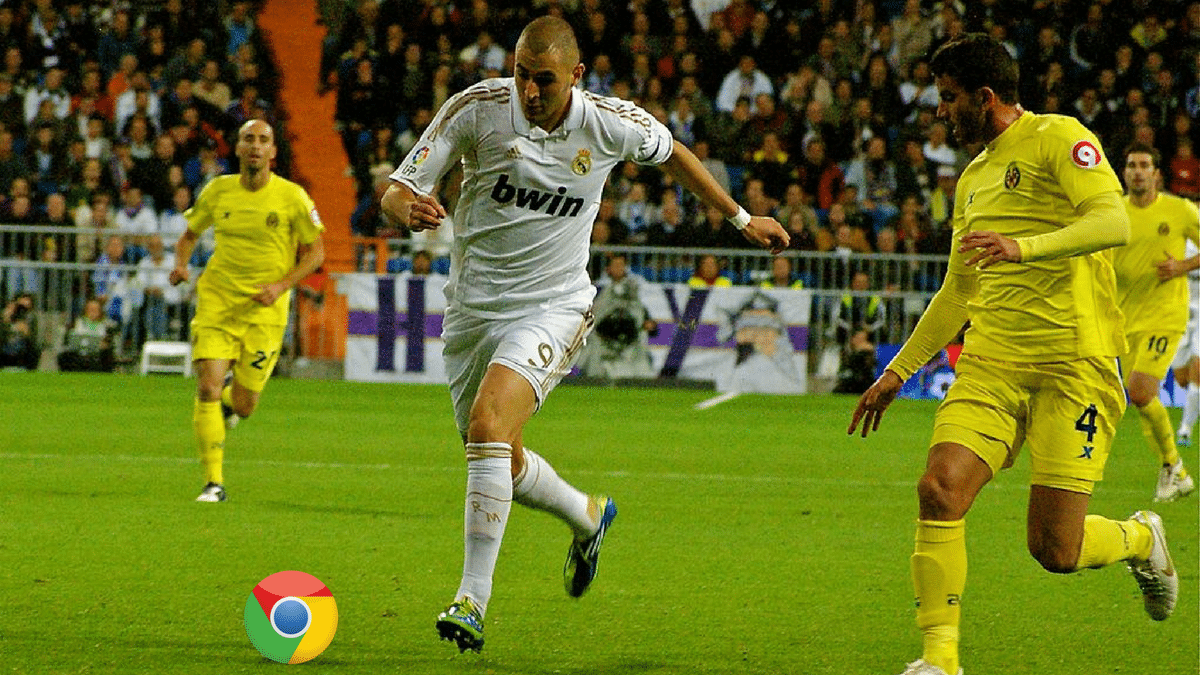 Is Benzema the best striker? What Google says about the player
In a press conference, his coach Zinedine Zidane said: "Karim Benzema is the best by far; number 9 should not just be scoring goals. "
The discussion about the role of the player has not only become a topic of discussion in the stands during recent years, but recognized voices in the world of football lately have opined on the role of the Madrid striker. Specifically, Lineker saying that "a goal every two games for a team like Real Madrid is nothing special" or the ex-Madrid player Mijatovic who commented, "needs to improve."
To find out if Karim Benzema is as good a striker as Zidane thinks, we have used the Google Keyword Planner tool to find out what Internet users are searching for.
Among the searches that the tool returned we find some that interest us for this analysis, such as "gol Benzema" or "gol de Benzema".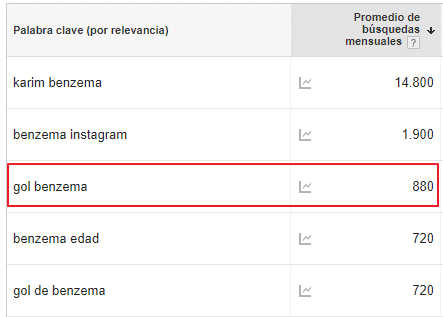 During the last year, the search 'gol benzema' has been performed 880 times on average, a figure that is somewhat higher if we analyze that query worldwide in the same time period: 1300.
But if we take into account a much longer period (since Nov-2013), the interest in the search is much lower and the average number of searches in this period is 480. This means that, far from losing prominence, Internet users are interested in his goals.
Benzema vs His Main Competitors
If we check what the search engine suggests about the player, we see how Google proposes the following searches: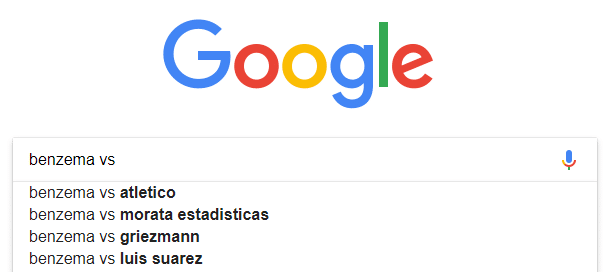 If we look, the main comparison is with Morata (benzema vs morata), forward of Real Madrid during the previous season.
If we now analyze this search with Google Trends, we see that during the past year this search showed the greatest interest, highlighting the week of July 16-22, which is when the application gives him a value of 100, which means that he reached the maximum level of interest in the history. It is during the months of April and May when there are also high levels of interest, perhaps at the time during which he was discussed more often as the forward of the team and there was more debate in the media and among fans.

Less searched for on YouTube in recent years
The goals of the players are not only searched for in Google, but also using YouTube.  In order to find out the level of interest for the search "Benzema gol" on YouTube, we have turned to Google Trends, but filtered for searches only on YouTube. As we see below, the peak of interest was reached in 2014 and the beginning of 2015.
Since then, the search has been losing popularity until last year, when it had low levels of search and there were hardly any peaks of interest. This could undoubtedly give us an idea of ​​the deterioration in his scoring records and the decline of interest that his goals arouse among fans.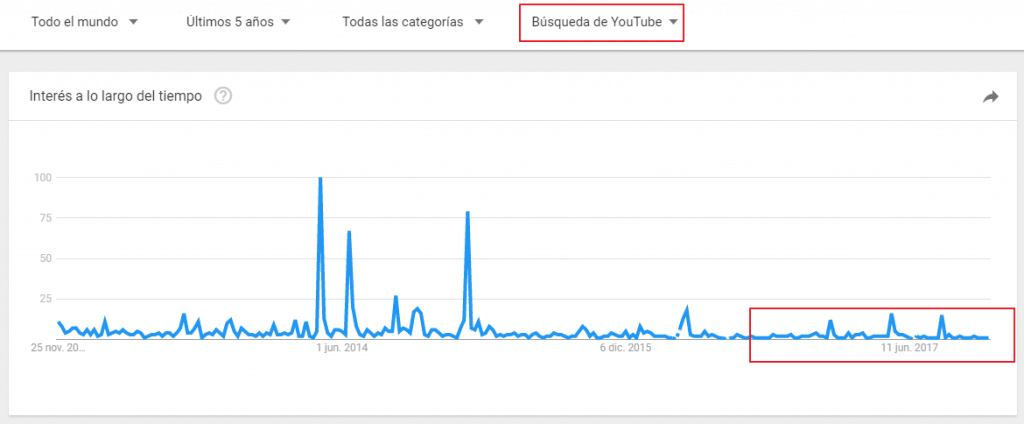 The following two tabs change content below.
Latest posts by Agustin Díaz Serrano (see all)