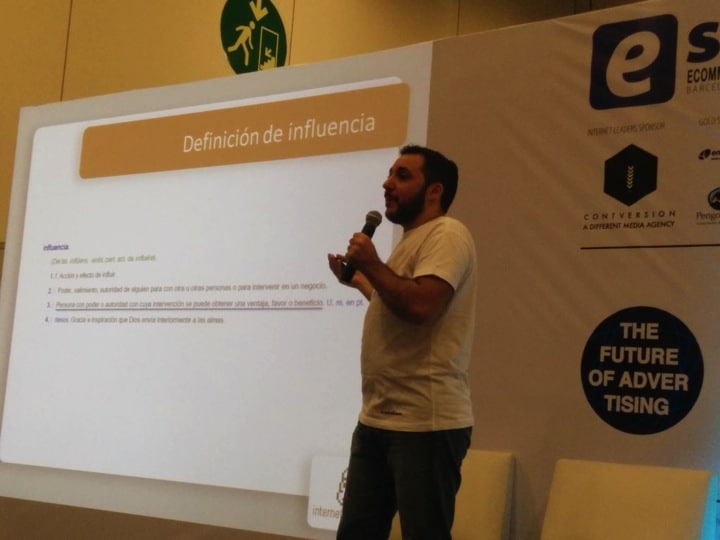 Ismael el-Qudsi attends FOA Mexico to talk about online influence
Ismael el-Qudsi, our CEO, attended on Tuesday, 19th April, the congress The Future Of Advertising (FOA), held in Mexico D.F. This is the first edition of an event whose purpose is to present all the news that will be implemented in the near future of online advertising.
Ismael wanted to highlight the importance of celebrating this event in Mexico, "the fourth country in the world by use of social networks, especially Snapchat".
During his speech, el-Qudsi said that in order to understand online influence, the first thing we have to bear in mind is that the internet works like the brain: it has a rational hemisphere, which in this case would be Google, working on a par with an emotional hemisphere, social networks: Facebook, Periscope, Snapchat…
El-Qudsi stressed that although a brand may be in social networks, they present a barrier to increase their reach, because "everything that happens [for example] on Facebook, Google does not see it." Therefore, el-Qudsi said that "my first recommendation, what I always tell brands is: do not write information directly on Facebook. Do it in your blog."
The reason for this, according to El-Qudsi, is that "the new way to do advertising in both hemispheres is using influencers. Because if you hire influencers to post 10 things on Facebook, 10 tweets on Twitter and they also post something on their blog, they will get visibility on both hemispheres."
El-Qudsi argued that the image that a user creates about a brand is "a lot more credible" than the image that the brand itself wants to project. Ismael referred to the fact that "a recommendation by a friend is the most effective method when choosing to buy something", which is backed by a study that says that "today more than 80% of purchase decisions are influenced by someone we know, a relative or an influencer."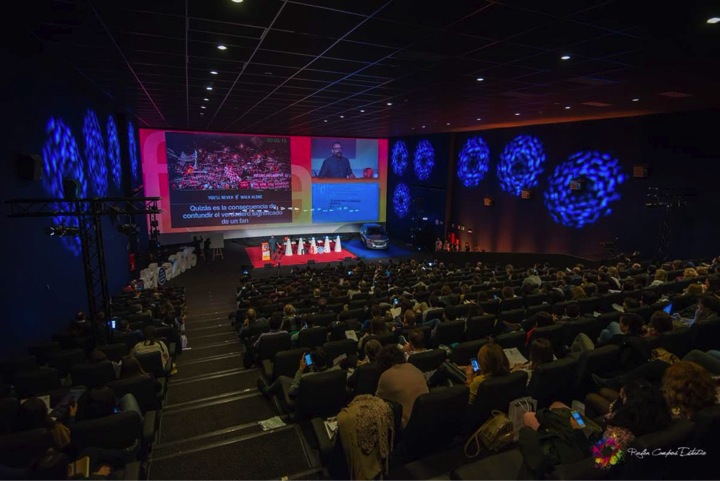 That is why for el-Qudsi the aim is that brands ask themselves "what is the motivation of an influencer to cooperate with us, not only unidirectionally", because "the influencer wants to increase the quality of these contents."
Marketing today has to adapt. While marketing strategies used to be planned for the coming 3 to 5 years, today the strategies are made "for the coming three months", el-Qudsi said. Moreover, Ismael remarked that we have to take into account that "the modern user is not at the final stage. The modern user is at all the phases of the [marketing] funnel."
El-Qudsi gave examples of influencers like "those who create content: bloggers, people with a Twitter account", and who "may or may not be celebrities." El-Qudsi differentiates between three types of influencer: the participative, who comment everything you write on Facebook or retweet and comment a lot on Twitter, which are "a very important stake of a marketing strategy"; the passionate, who are "interested but are not very active"; and the passive, "the rest who receive and read that tweet or content on Facebook and that's it."
Who are the new influencers?
Citing Andy Warhol, el-Qudsi referred to a prediction by this actor and director who said that "in the future, everybody will be world-famous for 15 minutes." Ismael adds that what has happened today is that the future "makes you famous, but in this case in 15 MB [e.g. a YouTube video]".
In this respect, Ismael indicated that although anybody might seem valid to become and influencer judging by his or her level of activity on his or her web profiles, "we have to choose our influencer carefully, because it is very easy to buy followers." To illustrate this, el-Qudsi used as example the fact that for only $5 you can buy 15,000 followers or 60 retweets.
Ismael condemned that "there are many brands that buy followers", but we can use tools with the help of which "a quick check tells you what percentage [of followers] are inactive or false."
Utility tools for Twitter
During his speech, el-Qudsi included a list of useful tools for Twitter to analyse the traffic on the internet to know how to guide our online strategy.
Clear, for instance, is a tool with which we can make an analysis of the statistics of our brand and that of the competition. If "I am competing with Movistar, [I can learn] what is Movistar doing, what time do they tweet, what are their most followed tweets. And if I know that every time Movistar tweets about football they get 300 retweets, I may have to start thinking that I can take advantage of football."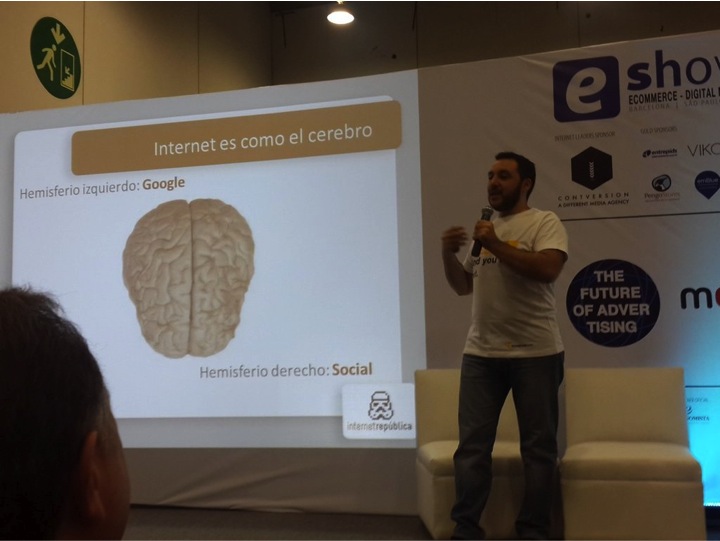 Another tool is TwitterStats, an application that provides "data about any tweeter or brand." TwitterStats provides information about a tweeter such as "who does he or she follow, who does he or she talk to, at what times he or she publishes. This information is useful when analysing the competition."
A practical case about blogs: DELL's case
El-Qudsi told the story of an influencer who began writing bad feedback about DELL's technical support. The company adopted a passive attitude, which led "a lot of people to comment this on the influencer's blog, which led to a snowball effect." As Ismael said, "someone thought 'this is just a freak writing on his blog. What could go wrong about this? Nobody is going to know'."
What happened? Even the New York Times and the Wall Street Journal talked about this. What is more, Dell featured on 2 million results on Google. The case had a great repercussion, and consequences were very important.
In face of this, Dell reacted developing a specific webpage. Managers began using Twitter, posting on Facebook… Thus turning Dell into a "much more humane brand", as Ismael said.
Finally, El-Qudsi gave some advice to manage engaging influencers in actions: "you can do it one by one, looking for influencers on Twitter, on Facebook", or you can also resort to an "influencers marketplace", in reference to the one we have at Internet República: SocialPubli.
The following two tabs change content below.
Internet República
Somos una agencia de marketing digital especializada en SEO (posicionamiento en buscadores), gestión de reputación online (ORM), marketing de contenidos y Social Media. Ayudamos a darle visibilidad a tu marca en internet para que consigas, no solo atraer a tus potenciales clientes, sino también fidelizarlos.
Latest posts by Internet República (see all)