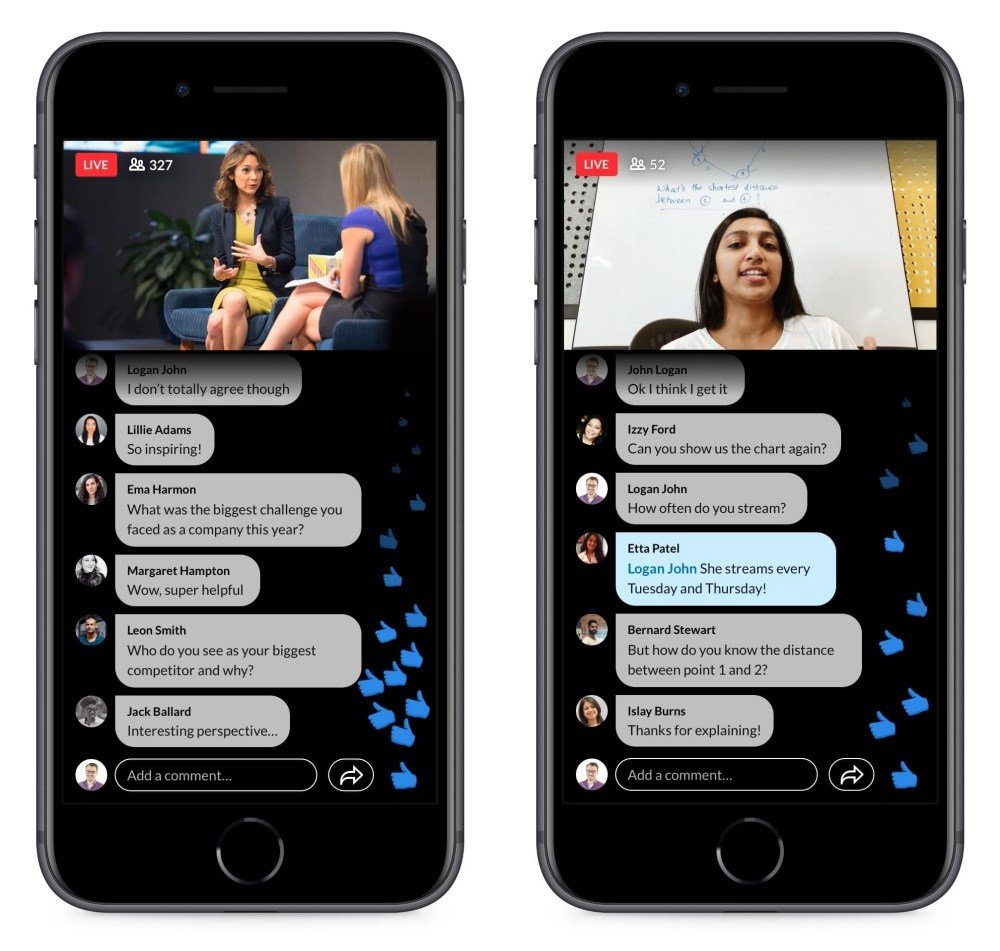 LinkedIn tools to connect more and better with customers and partners
LinkedIn continues to implement new features to improve communication and interaction between professionals and companies. Surveys and live broadcasts are some of the new features incorporated by this professional social network. ¿Do you want to know how they work? We will tell you here 🙂 
There is no doubt that to improve the positioning and reputation of your company or brand, it is essential to have an adequate presence and strategy on social networks. Facebook, Twitter, and Instagram help you connect and interact with your target audience, while LinkedIn is the social network of choice for corporate and professional positioning. And, of course, it is the best place to be if your business is B2B focused, i.e., if you provide services to other companies or professionals.
LinkedIn now has more than 12 million users in Spain and stands out for its high degree of interaction between professionals and companies from all sectors. The exchange of knowledge, debate, collaboration, and job offers run wild on this social network.
How do you stand out from the crowd and connect with the customers and partners that matter to you?
It is necessary to maintain constant activity to position well on LinkedIn, share valuable content and resources, and encourage collaboration and debate. To this end, LinkedIn continues to add new tools and features that facilitate communication and interaction.
One of the most useful features to connect with your target audience are live broadcasts. If, despite the circumstances, you do not want to give up organising seminars, presenting products or studies, or hosting training or networking events, why not continue to do it online?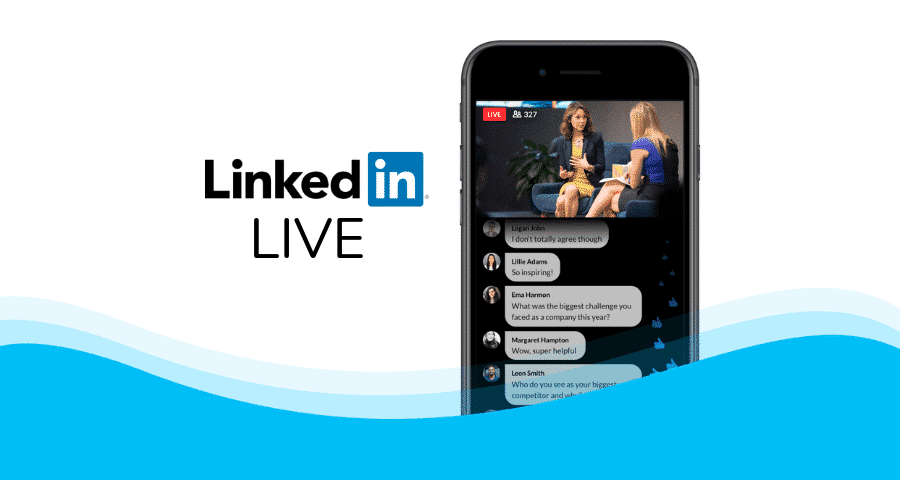 Live video streaming allows you to share videos with your network in real time. When you start a live stream from your profile or company page, a notification will alert your followers that you have started broadcasting, and they can comment and react in real time as they follow your stream.
This LinkedIn feature is still in beta testing, so the live stream video feature is currently not available to all members. If you want to apply to broadcast live videos from your profile or company page, you can do so here.
Surveys are another useful tool to keep in touch with your contacts and get to know the needs and opinions of your network. If you were already using them on Twitter, Facebook, and Instagram, you can now incorporate them into your LinkedIn marketing strategy as well.
The process to create a survey is simple. You just have to create a new publication, and among the options, you will see at the bottom, select the option "Create a Survey" for a day, three days, a week or two weeks.
You can include one question and 4 answer options. You can include one question and 4 answer options. However, the characters are limited in both questions (130 characters) and answers (only 30 characters), so before posting, think carefully about what you want to know, be specific and get to the point.

Improve the distribution of your content with the option of notifying employees
This is one of the most useful tools on LinkedIn to improve the distribution of your content thanks to the professional network of the people who are a part of your company. The "notify employees" option will send an alert to employees on LinkedIn that you have posted a new update. This will allow you to keep them up to date with the company's activity and, above all, allow them to share it with their contacts. Your employees will thus become amplifiers of your business activity, thus achieving a natural entry into professional environments related to your activity. Do you think you might find these new features useful? What other tools would you like to see on LinkedIn soon? We would love to hear from you in the comments.
The following two tabs change content below.
Latest posts by Belén Sánchez (see all)