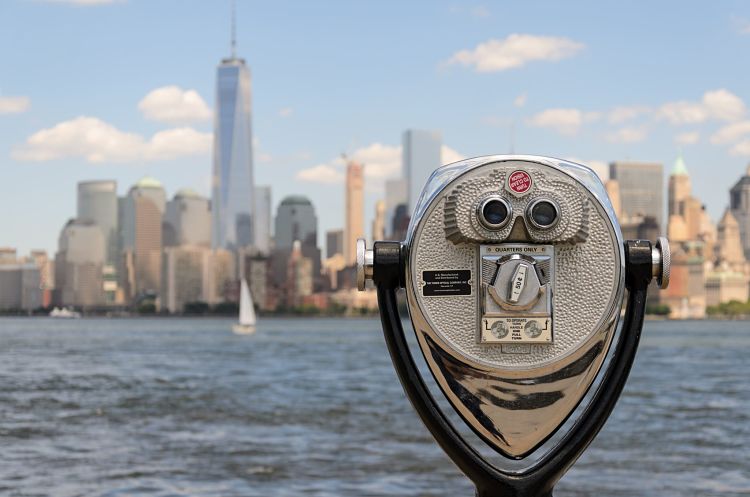 How to find market niches using Searchmetrics
Searchmetrics is a tool which lets you discover potential new market niches, but …
What is a market niche?
A market niche is a small portion of the market where demand is not being fully met by supply or, in other words, portions of a market segment with characteristics and homogenous needs which are not being covered by the general supply.
The first thing to keep in mind when we decide to look for market niches is to think about ideas and keywords.  One way to make this job easier is to look for a list of words, – like prepositions, conjugations, verbs and/or nouns, such as these:
How much, when, for what, where, what is it, what to do, until when, up to how much, which one, which ones, how is it written, how does it end, etc.
Using some of these words we can find a number of market niches.
You should not limit yourself to only these kinds of words but rather  also do some brainstorming – think about ideas, test all kinds of words where potential market niches might show up:
We can see which keywords our competitors use.

Use words in the Google search engine and see what it suggests.
Keys to choosing a profitable market niche
There are certain determining factors which make one market niche more attractive than another:
How many searches does it have

CPC, – the higher, the more attractive

Competition,-  the lower this is, the less complicated it will be to get into the top ranking in Google  

Constant seasonality

High monthly investments

Niches which don't have a universe on Google,-  that means there are no links to videos and photos so there will not be any distractions.
Searchmetrics gives us information about these factors:
Volume of searches

CPC

Advertising budget

Integration of searches

Seasonality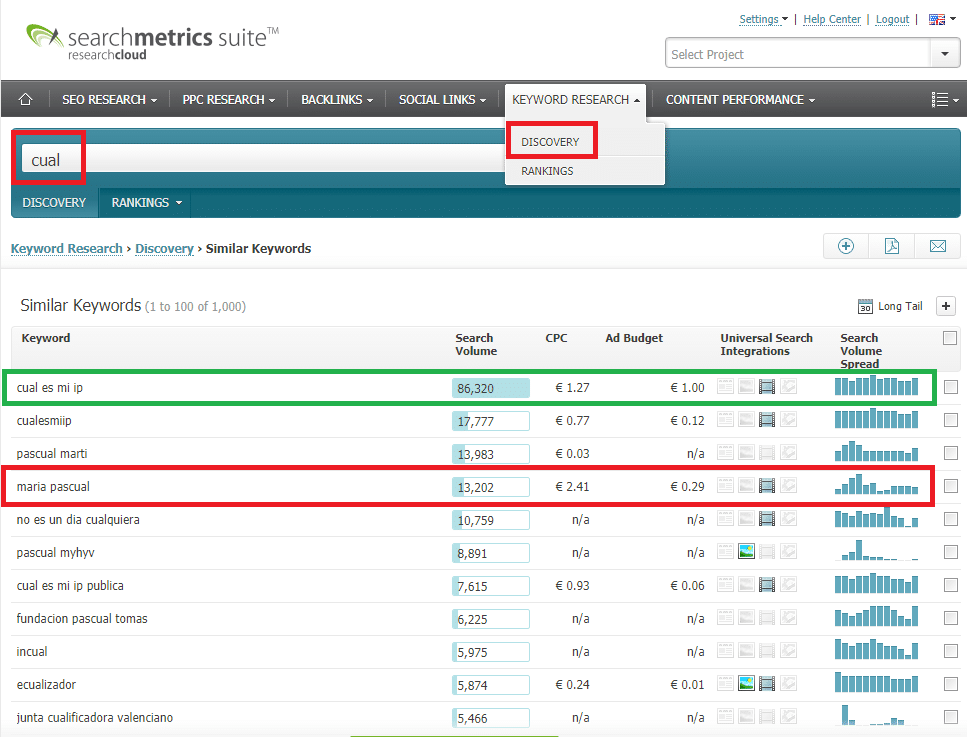 We can compare the data that Searchmetrics gives us with other tools like Google Adwords or Semrush.
In this example, we can see that the tool gives us numerous results.  If we look carefully, we'll find keywords like "cual es mi ip",[what is my IP]  "cualesmiip" [whatismyIP],  "maria pascual", etc.
In the case of "maria pascual", this type of keyword doesn't interest us because it's a brand.  Therefore it's obvious that searches for this keyword are going to end up on the brand's official website, in this case the jewelry designer Maria Pascual.   This means it would be very difficult to position this keyword.  
If we focus on "cual es mi ip" [what is my IP], we can think about pages which will give information to the user.  With a search volume of nearly 87,000, what can we do if we decide to attach this market niche?  
The first thing we can do is turn to Google and look at the competition for this keyword.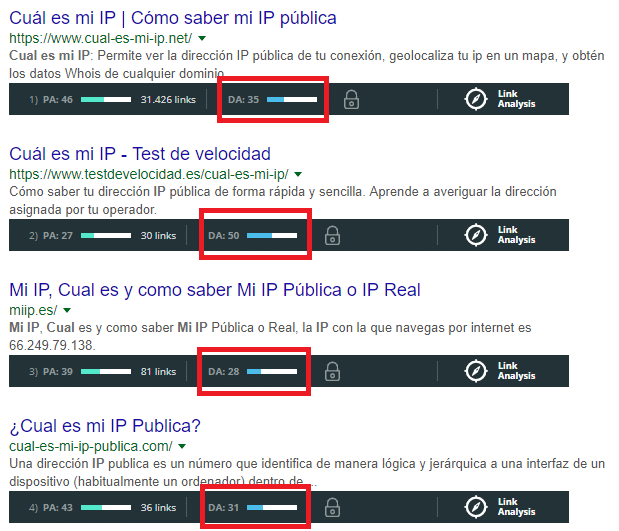 You can observe here, using the keyword "cual es mi ip",  [what is my IP] that Google give us various websites.  If we analyze these using Moz, we see that "cual-es-mi-ip.net"  (what-is-my-IP.net) has a domain authority of 32, testvelocidad.es/cual-es-mi-ip/[ testvelocity.es/what-is-my-ip]  of 50.  With this data, we can deduce that these are very strong websites.  Therefore, if we decided to go into this market, we would have to do some significant work and it would not be easy.

In summary, we have to be cautious when it comes time to choose a niche.   You need to be patient and be consistent, since it's not easy to find the right niche.   Once we do select a niche we want to attack, then the only thing we have to do next is work hard to achieve our goals.  Good luck!
The following two tabs change content below.
Internet República
Somos una agencia de marketing digital especializada en SEO (posicionamiento en buscadores), gestión de reputación online (ORM), marketing de contenidos y Social Media. Ayudamos a darle visibilidad a tu marca en internet para que consigas, no solo atraer a tus potenciales clientes, sino también fidelizarlos.
Latest posts by Internet República (see all)