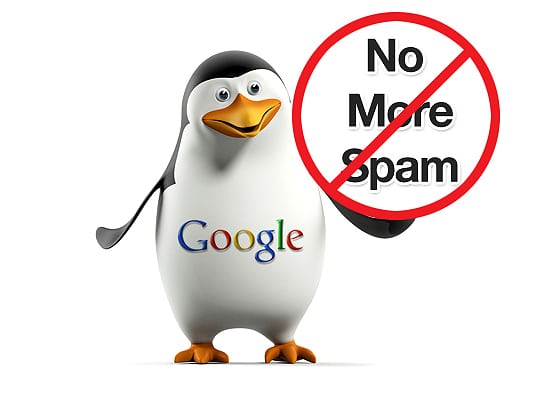 New update in Google's algorithm, Penguin 4.0 and how it will affect SEO
Google has recently announced on its Official blog for webmasters that the long awaited update of Penguin's algorithm is ready for all languages after development and trials have been completed. Moreover, data from Penguin will update in real time, which means that the changes on SERP will be visible a lot quicker. The algorithm can devaluate spam on specific pages by adjusting the classification, based on spam signals, rather than affecting the classification of the whole site.
Google algorithms are based on more than 200 unique signals or "clues" – ranking signals. These signals include specific keywords for websites, quality and novelty of the contents, and more. One of these specific signals for algorithms is Penguin. It was launched in 2012, and it has been an object for speculation among SEO professionals recently.
After two years and some fluctuating of the algorithm, Google confirmed on September, 23rd that it had updated the algorithm. This means that Penguin is now part of its main algorithm, which includes all the languages available.
To the date, Google Penguin updates have been:
Penguin 1.0, April 2012.
Penguin 1.1, May 2012.
Penguin 1.2, October 2012.
Penguin 2.0, May 2013.
Penguin 2.1, October 2013.
Penguin 3.0, October 2014.
Penguin 4.0, September 2016 (September 23rd, 2016).
But what is Google Penguin?
Google Penguin tracks spam focusing on backlinks or low quality external links. The aim is to improve the quality of Google search results.
Since its launch, it has affected pages that employ suspicious linkbuilding techniques as well as Black SEO: links from low quality pages, irrelevant contents, texts in other languages, suspicious directories, or even links stored on so-called link farms.
Penguin has evolved to fight against what Google sees as bad practices, based on the construction of low-quality links.
How can Penguin 4.0 affect your website?
As Google said, every day we are exposed to all sorts of spam techniques, from using irrelevant keywords to link schemes that try to improve the ranking of sites. Penguin 4.0 is a step beyond in Google's battle against spam and Black Hat SEO. This update in the algorithm helps Google become a lot more effective in detecting potential bad Black Hat SEO practices or suspicious linkbuilding practices.
What will Penguin ban?
Following the premise that links have to be natural, Google Penguin will track and ban these in particular:
an excess of links that point to the same keyword
unnatural increase of incoming irrelevant or low quality links
it will also take into account low quality contents, spam, contents copied from other webs, etc.
"White hat" optimizations normally improve a site's usability, they allow to create top quality content or increase the speed at which users access them, something that results very positive both for users and search engines. An adequate optimization equals quality marketing practices that increase the attractiveness of a site – Google
Real-time bans
Ratings, bans and changes in the classification will now occur in real time.
In the past, the list of websites affected by Penguin was updated regularly. When a webmaster improved its website and its online presence considerably, some of Google algorithms took this into account very quickly, whereas others, like Penguin, had to be updated. According to Google, this change means that Penguin's data is now updated in real time, which makes the changes visible a lot quicker, i.e. in general it will occur soon after crawling and indexing the page again.
Penguin used to update periodically through static updates: each update compiled and analysed the links of the websites to arrange the SERPs accordingly. Each Penguin update meant having to wait to get our site back in position if it had been banned.
There used to be a lapse between the detection of the practice subject to a ban and the actual ban, which was notified via a message in Google Search Console. The update means new rules at play: when a toxic link is detected, the algorithm can act immediately; it does not need to wait for an update.
Since Penguin data updates in real time, each change will take place as soon as the affected webpage is crawled and indexed back. The site may be banned in real time, but (and here are some good news) it is also possible to recover from a ban quickly if decisions are made.
Penguin is more granular now
Penguin now devalues spam by adjusting ranking based on spam signals, rather than affecting the ranking of the whole site. Bans are delivered to a specific page, not a full site or domain. In the long term this seems fairer.
It will affect all languages
In the past, English was the language in which Penguin tried its updates. Penguin is now available in all languages, which means that all versions will be affected equally.
What to do now to avoid Penguin's bans
If you have used techniques that Google does not like, you are very likely to be caught by Penguin. This will mean that you cannot use these techniques for very long.
With Penguin working in real time, it will be a lot quicker to detect these profiles of spam links to put the low quality sites as far as possible under the search results. Therefore, if you want to stay in the game, you will have to audit your links constantly and consistently, cleaning up when necessary.
To do this, you should start considering the following:
Analyse your links profile. You can download it from Google Webmaster Tools.
• Analyse those links that Google might consider spam.
• Request their deletion and use Google's Disavow toolto disavow the remaining links.
In summary, you should consider auditing your links and make sure that they are meeting Google's quality standards. This will have a lot of implications in how we do SEO, and although Penguin is just one in the more than 200 signals that Google uses to rate sites, what is sure is that we are in the breach of a new dawn in the battle against bad SEO practices, suspicious linkbuilding actions and spam.
The following two tabs change content below.
Erik Madsen Fortea
Las personas crean contenidos. Los contenidos crean cultura. La cultura se expande a través de los puentes de la traducción.
Latest posts by Erik Madsen Fortea (see all)