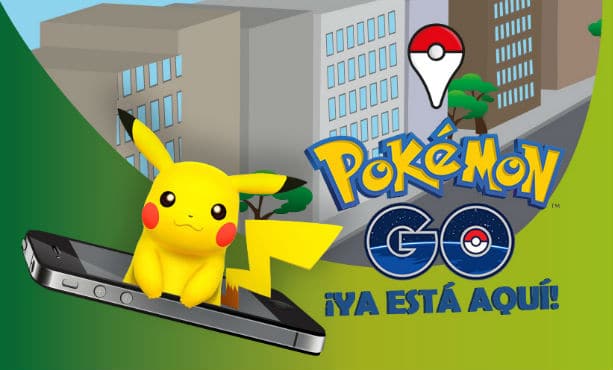 Pokémon Go and its reception on social networks
It is no news that Pokémon Go has arrived to revolutionize how we conceive videogames and reality. A week has passed and we no longer find strange watching people catch pokémons on the streets or going to pokestops or gyms (landmarks in cities) to fight with their pokémons using their smartphones.
Since the arrival of social networks, not a single phenomenon goes unnoticed. Did you know that thanks to Pokémon Go several Twitter profiles have been created, in addition to Facebook forums and even a Snapchat account?
In a few days there were more active users on Pokémon Go than on Twitter and blogs. Contents and accounts related to Pokémon Go, including guides, pictures and websites, have skyrocketed in the past week. There are countless accounts where people talk about the game.
In the first place, if we have a look at Twitter, the official account of Pokémon Go posts news about the game as well as the countries where it is released. The game was not launched worldwide at the same time.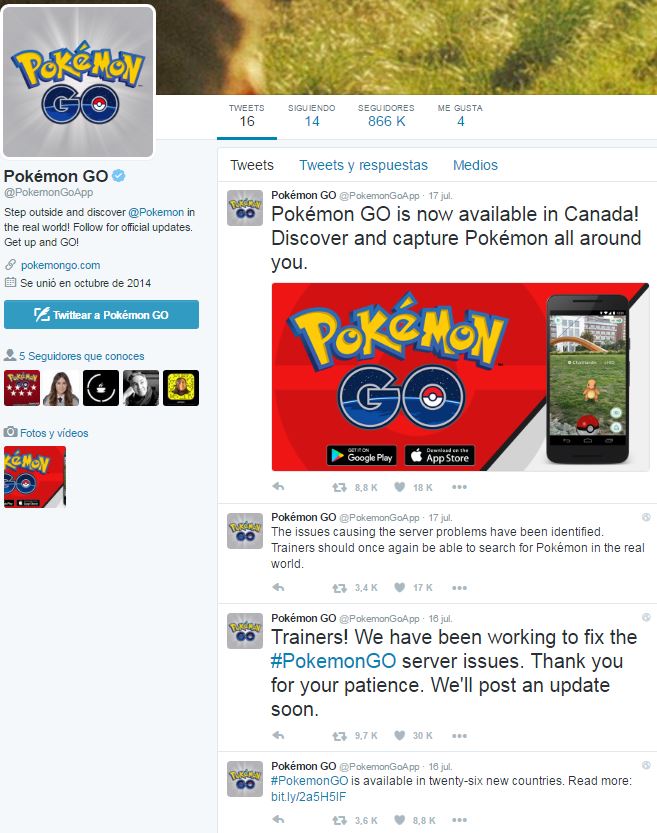 But this is not all. In Madrid a specific Twitter account for Pokémon players has been created. Here players share the location of Pokémons and gyms. They even use it to arrange Pokémon meet ups!
Jueves 21 quedada en Retiro a las 18:30
Viernes 22 plaza España 17:30 y Retiro 18:30
Sábado 23 noche en vela 23:00 en Sol #PokemonGoMadrid

— Pokémon Go Madrid (@PokemonGo_MAD) July 19, 2016
Today many people use Twitter to stay informed about the latest news, and this is also true in the world of Pokémon. If you follow this Twitter account you can keep up with the latest news about the game and the brand.
Nintendo's stock has more than doubled since #PokemonGO released on July 5th! pic.twitter.com/6ptqeMQh5k

— Pokémon GO News (@PokemonGoNews) July 19, 2016
In Facebook the news have also spread widely. Several discussion forums have been created as well as others to find all the pokémons and to share the craziest latest news and tips and tricks.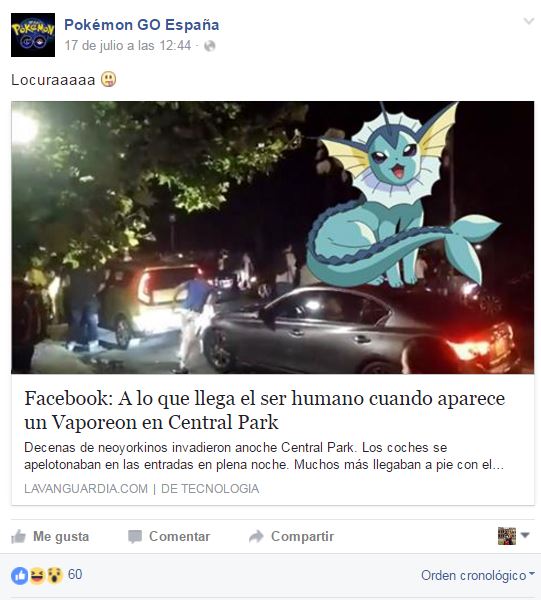 Moreover, if there is something that Facebook is good at, that is arranging events. If you are going to be in big cities this weekend, you can attend Pokémon meetups to get a step closer to catchin' 'em all.
Madrid will arrange the soon-to-be greatest event in the world, on July 28th in El Retiro park, from where people will go on the hunt of every pokémon they stumble upon.

Additionally, if you follow Pokémon-Go on their Facebook page you can see the funniest pictures and memes of Pokémon players.
If there is a social network for videogame lovers, that is YouTube. Here we can watch the official channel and the promotional video:
Youtubers and videogame addicts have also hurried to make their own videos telling tricks and tips to become a real Ash Ketchum on Pokémon Go.
And like any other major social network, Instagram has also had its share of Pokémon Go. Its goal? To edit nice and original pictures. Pokémon lovers have let their imagination run wild and they have shared more than 2.5 million original images catching pokémons under the hashtag #pokemongo.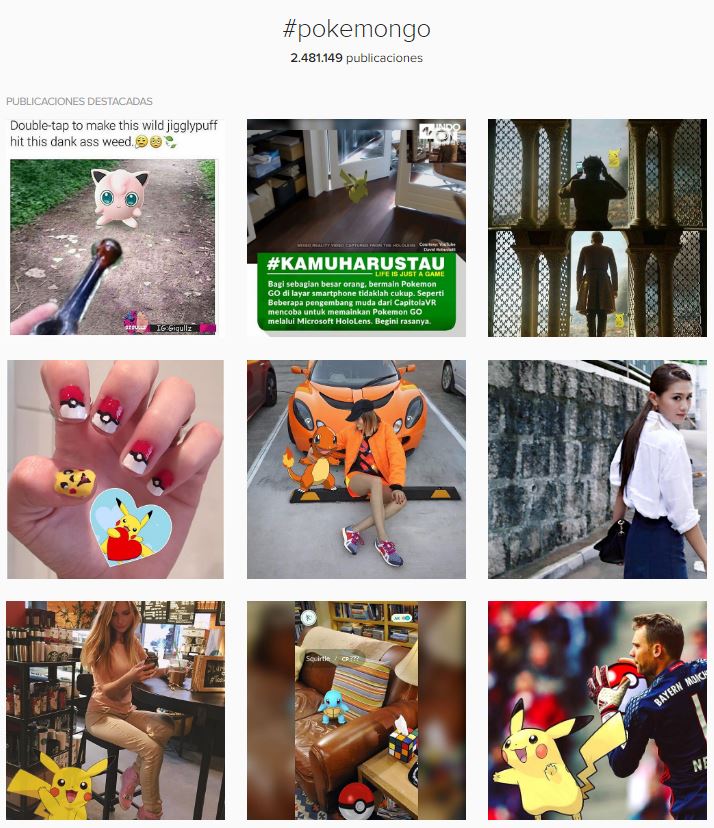 What is more, this social network has seen the proliferation of accounts. We can follow the official account, an account with memes about Pokémon or original pictures and tricks.
The world of technology and social networks does not stop here. Did you know that there are several apps that help to catch'em all? Have a look at these apps and download them 🙂
The following two tabs change content below.
Latest posts by Redacción (see all)