The impact of ad blockers on SEO
The news that iOS 9 has included ad blockers has had great impact on the advertising industry as a consequence of the huge clash it will cause on this field. But not much has been said about how it affects SEO.
Including this kind of software stems from the need to improve user's experience when surfing the web from mobile devices. The reason is that most problems with usability that users experience are caused by ads, which is why using blockers not only improves surfing, but also reduces the use of data of our devices.
Although ad blockers affect all kinds of web, on this article we will focus on the case of advertisements on searches, and especially the case of Google. To illustrate this the best is to compare a search result with the ad blocker on (left) and off (right):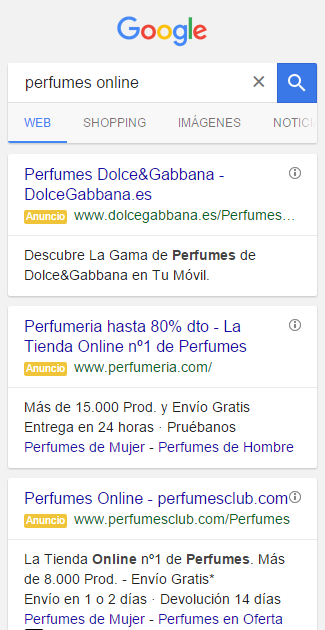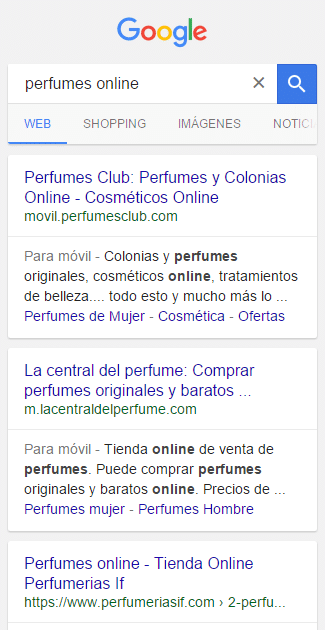 As you can see, there is a huge difference. We see in the second case how the search shows in the first place all the paid results, whereas if we set the adblocker the situation inverses completely.
We must not forget that the use of this blocker is also very spread on desktop computers. In fact, a study from Pagefair in collaboration with Adobe shows that today there are 198 million users that have this blocker enabled, and its use grew 48% worldwide. In Spain, 5.6 million users activate the adblockers, so much of what is said here also applies to searches done via laptops and stationary PC's.
Therefore, this panorama makes evident the need to optimise mobile webs. The only sure way to have our web among the search results is using organic ranking. If we add to this the fact that Google has clearly stated that interstitial banners on mobile versions is considered bad practice and it bans the rankings of those mobile webs that use them (link in Spanish), it comes clear that it is time to think over the way in which ads are used on both our websites and those of third parties.
We still have to see how will all this affect Google's business, but that is for another post.
The following two tabs change content below.
Internet República
Somos una agencia de marketing digital especializada en SEO (posicionamiento en buscadores), gestión de reputación online (ORM), marketing de contenidos y Social Media. Ayudamos a darle visibilidad a tu marca en internet para que consigas, no solo atraer a tus potenciales clientes, sino también fidelizarlos.
Latest posts by Internet República (see all)