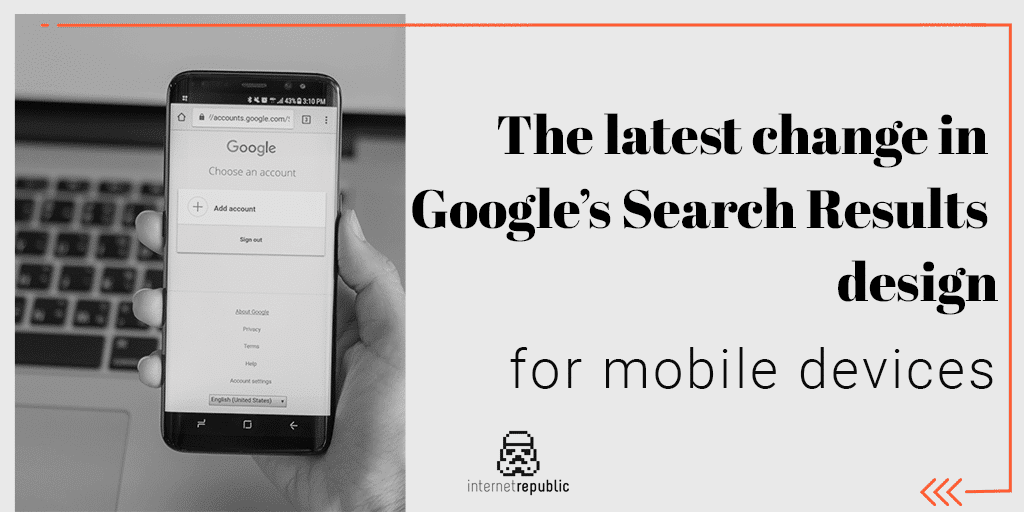 THE LATEST CHANGE IN THE GOOGLE's SEARCH RESULTS DESIGN FOR MOBILE DEVICES
On the 14th of October, Google announced a new update on its search engine, one that enables the 'infinite scrolling' of the results displayed on mobile devices.
The technology giant redesigned the way results are displayed on mobile devices when scrolling that on the page. From now on, Google Search will automatically load the following search result pages, thus enabling continuous scrolling.
With this improvement, the company is showing that it's committed to creating a more fluid and intuitive navigation on mobile devices, since now, when you finish scrolling down on the page and reach the end of the results, instead of changing page by clicking on the next one, automatically you will be scrolling down through the next set of results.
According to one of Google studies, 'most people, when they want additional information, they tend to navigate up to four pages of results if needed'.
As you know, until now, Google used a traditional ordering system where, at the end of the results of each page, the user was given the option to navigate through the following pages of results. This change in the SERP will allow us users to discover content that was previously very hidden to be found, but before you start celebrating this new accomplishment from the Tech Giant, BE AWARE, because Google warns that it will not be actually a infinite scroll, it will only expand the results encountered first, and eventually it will ask us if we want to 'see more'.
For now, this new search experience is only available in the United States, so we will be watching how it works out and how it affects pages positioned normally in second place. Usually you can find recommendations for your search and up to 4 ads in the first page, so we will see how this update changes all the information appearing in the page results.
What is clear is that Google is focusing on its commitment to updating mobile devices, something quite obvious if we remember the importance of this gadget during 2021. Thanks to a report ('Digital 2021') from 'We are Social and Hootsuite', we can see how mobile device usage grew in 2021, and it continues to do so with time.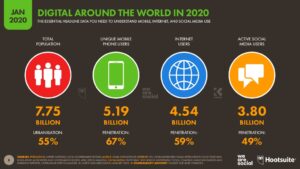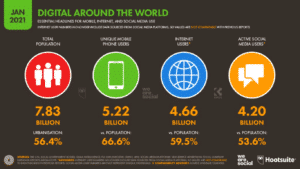 In January 2021, the number of mobile phone users increased to 5.22 billion people. It's a growth of 93 million users if we look at the numbers of January 2021, last year!
You can also read about what Google had to say about it's new update right here! ⬇⬇
https://blog.google/products/search/continuous-scrolling-mobile/ 
The following two tabs change content below.
Internet República
Somos una agencia de marketing digital especializada en SEO (posicionamiento en buscadores), gestión de reputación online (ORM), marketing de contenidos y Social Media. Ayudamos a darle visibilidad a tu marca en internet para que consigas, no solo atraer a tus potenciales clientes, sino también fidelizarlos.
Latest posts by Internet República (see all)