Tips to write your biography on Twitter
The first think we look to find information about a Twitter account is the biography. In this small section with space for 160 characters we have to include the essential information that defines us, what we want people to know and which will be useful for those who read us. However, not all users are the same, which means that the biographies should not follow the same pattern. If you are an average user, do not include the same data as if you were a brand, an artist or an influencer. We leave you here some tips so that your Twitter biography matches your needs.
If you are a brand…
If you are opening a professional profile for a brand, there is some basic information you have to include in the biography. First of all, state what does your brand do: some prefer to stay this via their slogan, which also helps them strengthen their brand image. If your purpose is to offer a customer support service via this profile, you should also indicate the working times.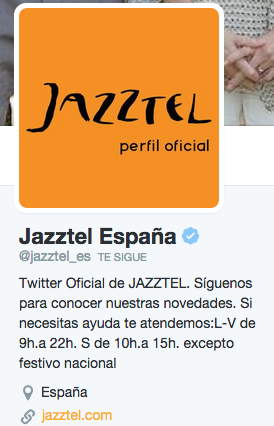 If you do not have a verified profile, avoid confusion stating that it is the official profile. And of course do not forget to include your official website as well as the location. This is especially important for regional o local businesses.
If you use it as a professional shop window…
Many people use Twitter as part of their work, or they use it as job search tool. Bear in mind that your profile will appear under Google search results if somebody types our name.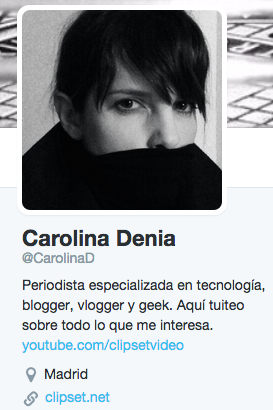 In that case your biography should state clearly which field you work for (or in which field you are looking for a job). Include a simple sentence that describes your work and your abilities. It is the same you do on your CV: short and straightforward. You should also include an email address, which will help followers if they want to contact us that way instead of via Twitter. If you have a blog or web, we will also include the link under the field "webpage." This will make our profile a direct way to our work.
If you have a personal account…
In your personal account you set the rules. If you just came to Twitter to have fun and spend some time reading and sharing content, make it clear! In this case your biography has to state clearly your purpose.
If you like satire and humour you can include smart remarks from time to time. But be careful with what you write: people is not fond of pretentious people. If you just want to keep up to date with current affairs, tell a bit about yourself, what you like and what you like reading.
Some things to avoid
Although you only have 160 characters, writing a good biography is not easy, and there are many things that could go wrong and you should avoid. For example, do not tell unnecessary data like your age or your civil status – people normally will not follow you based on that criteria. You should not write about your full professional career: the space limit will force you to write a very brief CV and can be confusing. It is better to link your LinkedIn or a CV online.
Do not beg for followers. Nobody likes being told what to do. If you ask people to follow you and you promise a followback, your content will suffer a loss of quality and authority. People must follow you because they like what you have to offer, not because you ask (or beg) for it.
But most importantly, do not leave your biography blank. A blank biography gives the impression that the profile is not in use. Many people judge whether to follow an account or not based not only on the content, but on the biography. If you are not open to tell people information about you, very probably they will lose the interest, no matter what your profile deals with.
The following two tabs change content below.
Internet República
Somos una agencia de marketing digital especializada en SEO (posicionamiento en buscadores), gestión de reputación online (ORM), marketing de contenidos y Social Media. Ayudamos a darle visibilidad a tu marca en internet para que consigas, no solo atraer a tus potenciales clientes, sino también fidelizarlos.
Latest posts by Internet República (see all)