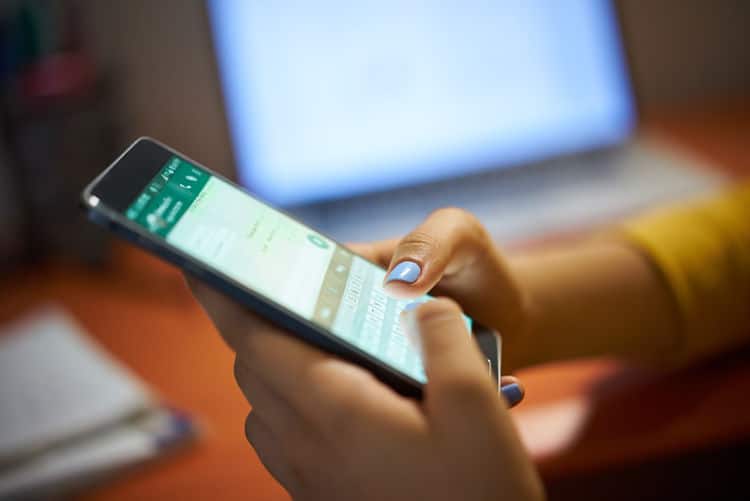 WhatsApp Backtracks with Its New Status
What do you think of WhatsApp's new status feature? It looks like this function is going to have to be modified, barely one week after its launch, because the users don't like it.
In fact, many users began to miss the implementation of the old status from the moment the new one was launched. We would say that this doesn't appear to be symptomatic of a resounding success for WhatsApp.
It looks like this attempt by WhatsApp to gain ground against other apps is destined to fall flat. The decision to eliminate text messages and replace them with different dynamics, in the form of photos and video, has not been welcomed by most of its users, who have complained about this spontaneous new idea.
People have been complaining that these statuses mine the privacy of the users. In addition, it would seem that they don't need to know about the day to day of all their contacts in WhatsApp: some of the statuses are for people with whom they barely have a relationship, and merely keep their number in their contacts.
The company has decided to go back to the old statuses and create a kind of timeline of updates like you can find on Facebook. In fact, this was another cause for disagreement among users: the new function had eliminated the possibility of creating a status where people could write their own personal welcome message.
However, the update that will revert these changes is still not ready. There is no confirmation about the new version of WhatsApp, nor what name will be given to this "timeline", but it's something that we will definitely know very shortly.
Mixed together in this is whether they will keep the term "tagline" in English. It remains to be seen if they will decide to translate this like they have done with the rest of the functions in the app. The idea is that the new status, even if it returns to essentially what it was before, will now include more functions for the users.
The new function copied what others like Snapchat, Instagram and Facebook were already doing with their respective status updates.
What does seem to be clear, nevertheless, is that WhatsApp is betting on giving itself a facelift in order to change its destiny as an application for mobile. This means adding ever more new functionalities, with the goal of becoming a full-fledged social network.
For now, users can breathe a sigh of relief that they are not going to lose the old function for status that so many people liked. Now we just have to wait and see what the "official" reactions will be to the next movement which WhatsApp will give its app. Or should we be looking to Mark Zuckerberg?
The following two tabs change content below.
Internet República
Somos una agencia de marketing digital especializada en SEO (posicionamiento en buscadores), gestión de reputación online (ORM), marketing de contenidos y Social Media. Ayudamos a darle visibilidad a tu marca en internet para que consigas, no solo atraer a tus potenciales clientes, sino también fidelizarlos.
Latest posts by Internet República (see all)