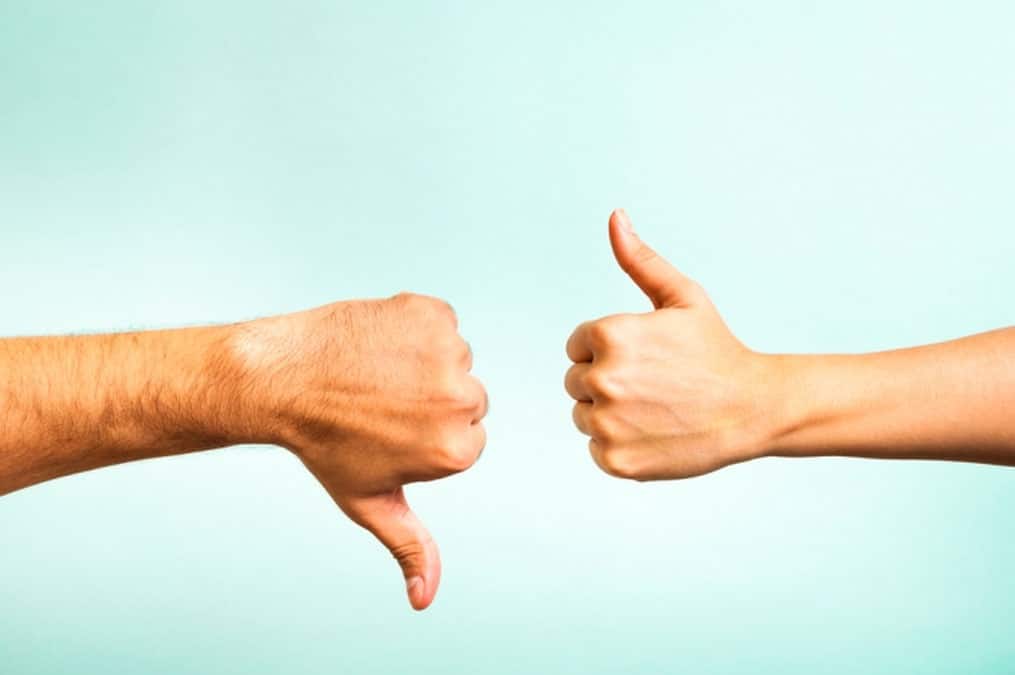 When to Bid (or not) in SEM Campaigns
Search marketing needs to consider the overlapping strategies for SEO and SEM, joining their actions  in order to meet their shared objectives.  As we have discussed in our blog, this is sometimes complicated because brands distribute their investments by channel using specialized agencies.  The challenge here is that agencies optimize their resources to obtain the maximum results on their own channel, without taking into consideration the damage to other channels.  
This is what happens to brand bidding in paid positioning.  For the question: should I bid on my brand?", there is no single answer.  It's an "IT DEPENDS" which is so big and so broad that we believe it will be helpful to explain this by using examples where "YES" wins the debate.
Bid on your brand if you are not positioned by brand.
If your brand name has very little weight because it's new, or you've done some branding using pages on social media or other channels, but later on you created your website (based on your observations), or your brand name includes generic terms and the organic ranking is monopolized by other websites…. Bid on your brand!
There is nothing worse in SEO and SEM than to have searches for your brand and then, because you have no presence, your competitors/distributors capture this potential traffic:
These are users who, proactively, are searching for you, searching for the services and products which YOU offer.  As an example, we have the case of Ipanema (shoes) which is quite compelling.  In spite of having a good average for monthly searches, which can be seen below, their presence in the ranking is because of their distributors' websites for various results (shopping, search ads, organic results….):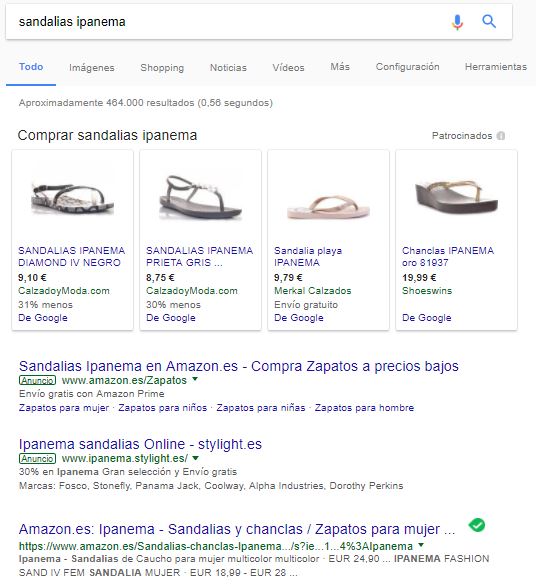 When you have partners and/or distributors who bid on your brand.  
If you represent a brand that has agreements with partners and/or product or service distributors who bid on your brand, even though your own brand keywords are organically positioned in the TOP 1, it is recommended that you bid on them, in order to avoid having the real brand displaced in the ranking (SEO and SEM) and risking the loss of traffic.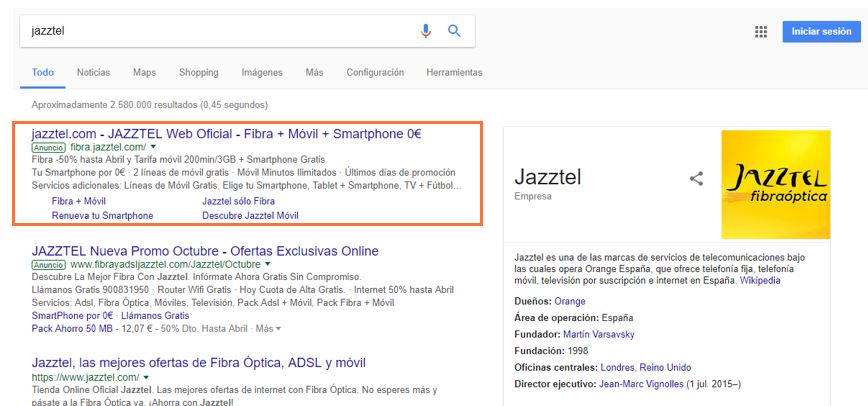 When your competitors' SEM appears in brand searches
There are various reasons why this can happen:
Your competitors are bidding on your brand.

 There is a

Google Adwords policy

which states that if you're a registered brand or trademark and you see your competitor using it in their ads, you can file a complaint to stop this.  They cannot use your brand in the descriptive lines of ads (headline, description and extensions) but they can use it as a keyword and bid on it.

Your competitors have generic keywords with broad agreement or phrases.

 Even though they don't directly bid on the brand's keyword (they don't have it included in their keywords), if there are general keywords with broad agreement or phrases, these can show up when searches include a generic

keyword + brand.
Although the users' own intention is to consult content offered by your brand, and this  can weaken the CTR of your competitors in these searches, bidding on your brand is recommended here too, in order to avoid a possible loss of traffic because of displacement of organic results in the Google ranking.
And keeping in mind that the CPC for the brand itself tends to be quite low (there is little competition, the CTR is high, the level of quality favors it, etc.), it is advisable to follow this strategy in order to avoid the competitors' websites taking advantage of the bidding for your brand so they can show ads with discounts and other offers which will incentivize clicking.  This is what we can see in the supposed search ad for Samsung Adwords vs searches for Iphone 7: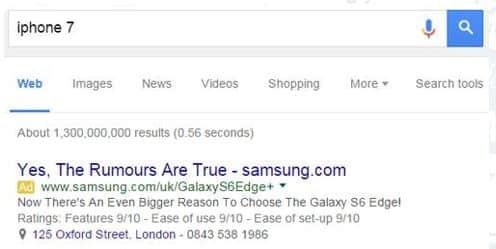 And so, when should I NOT bid on my brand?
My recommendation is if you don't see yourself in any of the cases above, and if your brand's keywords put you in the Top 1 and in more than one website ranking, it's not necessary to put paid resources into a branding campaign.  Why not?  Because when paid results appear above organic ones, the TR for the organic ones is diminished since they take away some of the traffic that was captured before with SEO, to SEM.  As a consequence, we are paying for something that we are already getting FREE!  
The following two tabs change content below.
Marta Romera
Consultora SEO y SEM en Internet República. Licenciada en Publicidad y Relaciones Públicas por la Universidad de Sevilla, sumergida en analítica web y Search Marketing. Entiendo la comunicación como la pata de un negocio, Internet como oportunidad de obligado uso, el Search Marketing como herramienta indiscutible para llegar al pódium y la analítica como pasado, presente y futuro de la estrategia.
Latest posts by Marta Romera (see all)