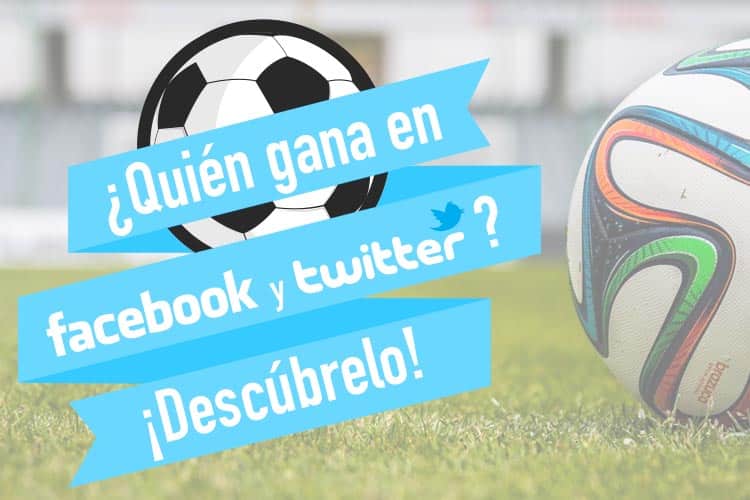 Who wins the Eurocup on social networks?
Players assigned, friendly matches over, nerves and all the venues in France ready. These ingredients can only add up to one thing: the Eurocup kicks off.
June is the month of football. On June 10th the Eurocup begins, and we will all be in front of the screen to see if Spain can become the Champion of Europe for the third time in a row and the fourth in its history.
Things have changed a lot since the first Eurocup that Spain won on 1964, when black and white TVs were first introduced in Spanish homes. If you missed something, you had to wait until the following day to get informed or see the first images of the match on the newspaper.
Today, when we watch a match we can also follow up on social networks. We want to know in real time the opinion of experts and our friends, follow hashtags and have a voice.
From Internet República we do not want that matches are only played on the field, but we also want winners on social networks. Therefore, we have analysed the Facebook pages and Twitter profiles of players to know which have more followers.
We did not pretend to hide for ourselves which national team has more followers on the social networks, so we have prepared this dynamic infographics. You just have to drag two teams on each side of the field and click "play" (jugar). You will see instantly which team wins in terms of social media presence.
The result of games is no longer restricted to the field. Now you can see who wins on social networks, and why not? If our team loses offline but wins online, there is something we can boast about.
To play with the infographics click here.
The following two tabs change content below.
Internet República
Somos una agencia de marketing digital especializada en SEO (posicionamiento en buscadores), gestión de reputación online (ORM), marketing de contenidos y Social Media. Ayudamos a darle visibilidad a tu marca en internet para que consigas, no solo atraer a tus potenciales clientes, sino también fidelizarlos.
Latest posts by Internet República (see all)