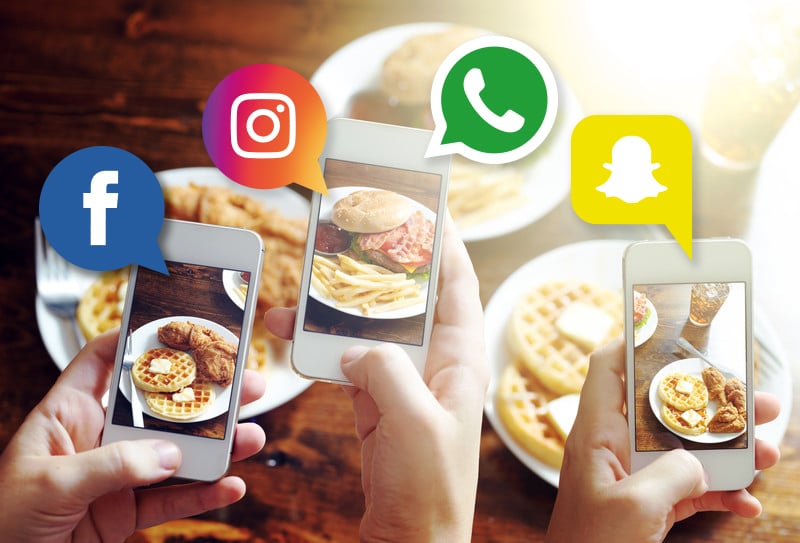 Why Do All The Social Networks Want To Be Alike?
If 2016 was the preeminent year during which all the networks bet on the re-broadcast of live videos, perhaps it is too soon to say so, but it looks like 2017 will be the year of instant messages.
Images and Status That Last 24 Hours
If you have recently updated WhatsApp, you can see that a new tab has appeared between Conversations and Calls, under the name "status".
But, what is it for?  The status in WhatsApp is an update which is connected to the profile of each user.  In this section you can indicate if you are busy, or where you are in a photograph, and it only lasts 24 hours.  This status is shared with your contacts and by opening the window and scrolling up to the top, you can see who has looked at it.
Certainly, this update seems familiar to you, right?  Last week Facebook, in its mobile version,  already joined the craze of disappearing posts.  In the case of Facebook, the stories can be seen in the upper part of the application in circles;  with these stories you can interact with the same emojis as you would in a normal message on their social network.
Until now, the only social networks offering this option were Snapchat and Instagram, and the latter only incorporated these disappearing messages last July.  But the success was such that soon almost all their users and brands were using Instagram Stories.   The social network saw this as the impetus to develop Instagram Stories Live so that people could re-broadcast their videos live.
With this function, Instagram started gaining serious territory as the preferred social network above the rest for instant messaging – which until now had been dominated by Snapchapt.
What Awaits Us in the Future?
As of today, we are all very clear about what each network does best.  WhatsApp has always been considered the instant messaging app, while we used Facebook to see what our friends were doing, Instagram positioned itself for a public which was image-based, and Snapchat in the disappearance of quick messages with its famous filters.
But now they all have an ingredient in common which is images which only last for 24 hours.  Is it true that we want to publish what we are doing on all these networks at the same time?  Will Mark Zuckerberg end up fusing together all the disappearing messages so that they are automatically published on all the social networks?
Only time will tell, but it is clear that in 2017 the social networks will be undergoing major changes.
The following two tabs change content below.
Internet República
Somos una agencia de marketing digital especializada en SEO (posicionamiento en buscadores), gestión de reputación online (ORM), marketing de contenidos y Social Media. Ayudamos a darle visibilidad a tu marca en internet para que consigas, no solo atraer a tus potenciales clientes, sino también fidelizarlos.
Latest posts by Internet República (see all)