Why has Twitter changed favourites for a heart
Last week love came to Twitter: the "favourites" where substituted by "likes". To put it another way: Agatha Ruiz de la Prada seems to be on charge now, Twitter has changed stars for hearts. Every time something changes on social media, the online reactions tend to be of either anger, happiness or indifference. In iRepública we think the change is good, and we even found it necessary. But why? Keep reading and you will know.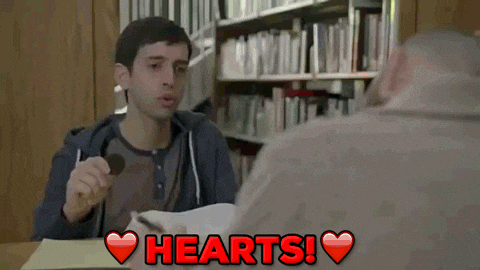 Twitter was getting old
Twitter was getting old from an interactive perspective. The initial idea of marking a tweet as favourite was to store it and find it later, like a "personal file" of interesting or relevant tweets, but this was soon forsaken. People used it rather in the same way as Facebook "Likes", and marking something favourite is also a way to say that you have read something but have nothing more to say about it… More or less in the way Facebook "Likes" work.
You can say a lot with a heart. Introducing a new way to show how you feel on Twitter: https://t.co/WKBEmORXNW pic.twitter.com/G4ZGe0rDTP

— Twitter (@twitter) noviembre 3, 2015
The new "like" system puts Twitter on the bandwagon of happy hearts, so familiar in other platforms to show that we like something. In the end it is the user of the social networks who dictates the language: hearts or thumbs up show conformity. We struggled to understand why Twitter went still for favourites, a language that had become forgotten.
Interaction is the key
The changes in the new range of reactions for Facebook and the new hearts on Twitter highlight the importance that social networks give to interaction. It is no longer important to tell what we are thinking, but how many people is interested by what crosses our mind. This race for "Likes" makes users value a universal language in social networks. Favourites had also lost this race long ago, so it was about time to update.
Twitter understands that this is what people demand: expressing what we like in our timeline. What is the next step? Will it focus on interaction or creation of content?
The following two tabs change content below.
Internet República
Somos una agencia de marketing digital especializada en SEO (posicionamiento en buscadores), gestión de reputación online (ORM), marketing de contenidos y Social Media. Ayudamos a darle visibilidad a tu marca en internet para que consigas, no solo atraer a tus potenciales clientes, sino también fidelizarlos.
Latest posts by Internet República (see all)