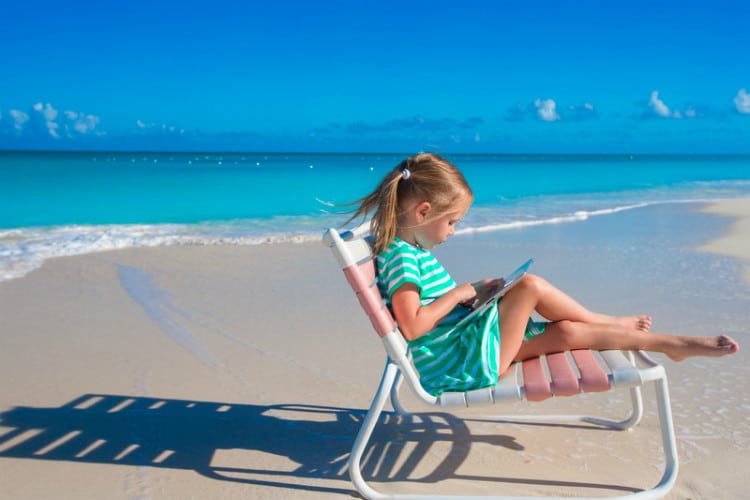 YouTube Kids and other children apps to keep them entertained during the summer
To children, the summer means the end of a school year and the beginning of holidays: no more waking up early and a lot of time available to play. For parents this means dealing with a great jigsaw puzzle: "what can I do with the children?"
Although paediatricians and teachers do not recommend that children watch more than two hours of television every day, in the end this seems to be the easy way out and they remain in front of the TV. And with smartphones and tablets, children do not even need a TV, but just internet connectivity.
This is where YouTube can come in handy, albeit also a dangerous option. On YouTube we can find anything we can think of. Although it has parent control capabilities and even a safe mode that filters content sensitive for children, disabling them is very easy. What is more, if a user uploads a video and does not tag it as inappropriate, the filters will not apply.
YouTube Kids
In this sense, we are happy to announce that today Google launched YouTube Kids in Spain. Although this new platform has been going on for some time already in the Americas, it only became available in our country from today.
YouTube Kids is an app that gives access to a wide range of videos for children. All the content available on YouTube Kids has been previously checked to make sure that it is suitable for minors.
YouTube Kids uses a simplified interface to make it easy to use and let children use it without being under constant supervision of parents.
The app sorts videos into four categories:
Programmes: contains popular YouTube videos for children an series like Pocoyó, Thomas and friends, Sesame Street, etc.
Music: here children will find videos to dance and sing.
Learning: audio visual content to learn the numbers, the letters, science…
Explore: videos to explore the world around them while children are having fun.
The app chooses videos among the millions available using an algorithm but also manually.
What is more, parents can add restrictions to videos by age or even set limits for the time the children spend in front of the screen.
YouTube Kids is free, but in exchange children will see ads from brands or third parties. As you can imagine, Christmas will be a period of maximum commercial activity.
Although this app was originally conceived for Android, it is also available for iOS, which means that the app is also safe for parents who have an iPhone or iPad and want to keep their children entertained being sure that they will not come across any inadequate content.
However, some time ago the main channels for children developed their own official apps to watch chapters of cartoons and series for kids. They can also play games and complete pastimes based on their characters. Let us have a look at the main ones:
Nick
Nick is the app by Nickelodeon where you will find games with the adventures of SpongeBob, Ninja Turtles, PAW Patrol, Dora the explorer, Blaze and the Monster Machines, etc.
This app is available for iOS and Android from their web.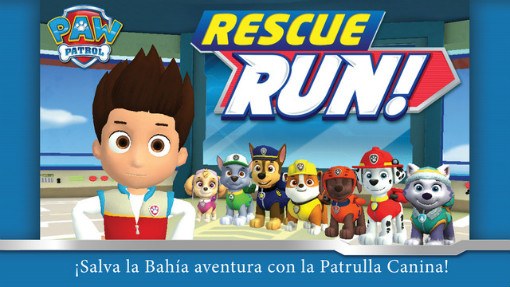 Disney Junior
Disney Junior, the television channel for the youngest at home, also has its own app for smartphones and tablets. The app offers games and puzzles based on the characters from the different series: Mickey Mouse Clubhouse, Doc McStuffins, Jake and the Neverland Pirates, Sofia the First, etc.
The app is available for Android and iOS. You can download it from the official page.

Clan
Televisión Española also has an app with the characters that appear on Clan, their TV channel for children. SpongeBob, Pocoyo, Shaun the Sheep, Caillou or Invizimals are some of the series that you can watch through this app.
From their web you can download this app for Android, iOS, Windows Phone, Blackberry and more. This app is available for the wider variety of platforms.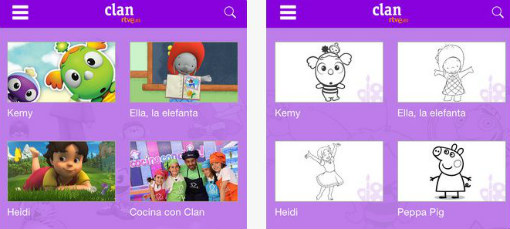 Boing
Boing is the children's channel of Mediaset that broadcasts series and cartoons by Time Warner such as The PowerPuff Girls, Adventure Time, Gumball, DC Superheros, Monster High, Masha and the Bear, Doraemon, etc.
The official app for Boing is only available for iOS.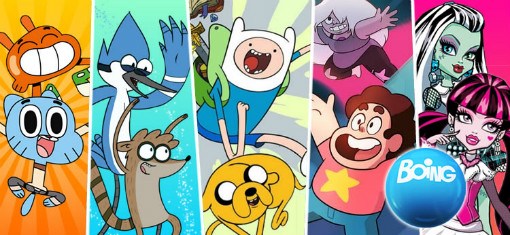 Neo Kidz
Neo Kidz is from Atresmedia. The stars feature Crayon Shin Chan, Mutant Busters, Numb Chucks, Super 4, Alvin and the Chipmunks, Angry birds or Calimero.
With the app, available for iOS and Android, you can watch series and play games.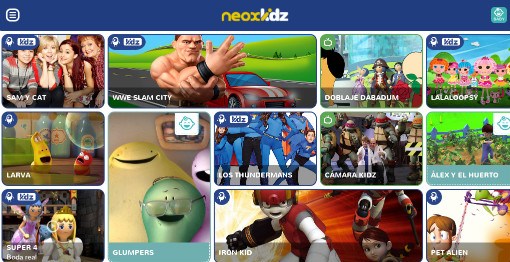 Canal Panda
This channel owned by AMC Networks International Iberia broadcasts series and cartoons such as Miss Moon, Peter Pan, Mia & Me, Shaun the Sheep, Care Bears, Masha and the bear, Heidi, etc.
Canal Panda has an app for iOS to watch videos and play quizzes.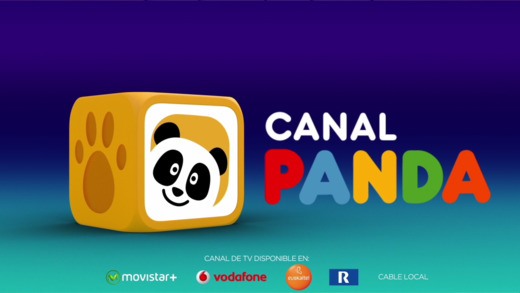 With any of these apps there are no more excuses so that your children cannot have some entertaining time while we log in on Twitter to check out what is going on.
The following two tabs change content below.
Erik Madsen Fortea
Las personas crean contenidos. Los contenidos crean cultura. La cultura se expande a través de los puentes de la traducción.
Latest posts by Erik Madsen Fortea (see all)