SEO competition: essential data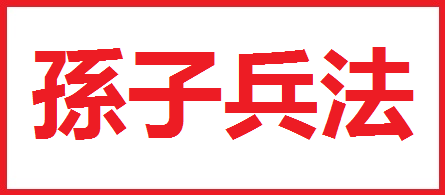 "If you know your enemy and you know yourself you need not fear the results of a hundred battles".
It looks so good to start a text with an extract from a work like The Art of War, by Sun Tzu. Anyway, it is a phrase that comes in handy when planning a SEO strategy, despite being formulated over 2,400 years ago.
Who are and what are our competitors doing? Knowing this is crucial to decide which way to take and what are the most accurate decisions to make if we want to improve our results.
It is obvious that we cannot access all the data we would like to, but we do have at hand some very interesting data that can help us with our duty of "knowing the enemy."
SEO VISIBILITY
This is a measure that relates the words that are ranked for a web by the importance of these keywords, following criteria like search volume or the possibility of clicks they have. There are several tools to quantify it and see the variations through time. Some of the best are Searchmetrics and Sistrix.
SEO visibility is a nice point of departure to know in which position are our competitors and then identify possible threats.

APPROXIMATE SEO TRAFFIC
Thanks to services like that offered by SEM Rush, we can have an estimate of the organic traffic coming to a website.
We lack access to more precise information like that offered by Google Analytics, for example-our competitors will obviously not grant us permission to see their accounts-but these apps are a nice option when planning a series of SEO traffic goals. We can study the growth curves of our rivals to have an idea of where we can (or want) get to and in how long.

KEYWORDS
First of all, it would be interesting to know information about the total number of keywords that our competitors rank for to get an idea of their "size" within Google. For this, SEM Rush offers the possibility to see graphs that include the history with the evolution of this figure through time, as well as the option to establish comparisons between different webs.
Another interesting piece of data we can extract is the keywords with which sites similar to ours are ranking. This can be very helpful when elaborating our own dictionary.
LINK PROFILE
How many backlinks do our competitors have? How many different domains link them? ¿Are of the kind dofollow or nofollow? Where are they getting them? Scrutinizing the links profile of websites similar to ours with tools like Ahrefs is very useful to rate both the link building actions as well as to find linking opportunities we can make use of: we may find a blogger who has analysed and linked webs of similar products or services to our own and with whom we can contact.
DOMAIN AUTHORITY
The Domain Authority (DA) is closely related to the link profile. The DA is a measuring unit developed by MOZ and that replaces the outdated Page Rank by Google. In a scale from 1 to 100 it measures the quantity, reliability and naturality of the links that redirect to a website.
The links from sites considered as bad quality (link farms, webs with spam…) are penalised, and it values especially those coming from relevant webs.
Having a look at the DA of our competitors can help us get an idea of the importance of that "enemy" we have to battle.

As you can see, there is a nice range of solutions with which you need not fear the results of a hundred battles. This is just a brief sample of all what we can do when conducting a competition analysis, a key step in a SEO strategy.
Are you using these metrics to compare yourself with your competitors?
The following two tabs change content below.
Internet República
Somos una agencia de marketing digital especializada en SEO (posicionamiento en buscadores), gestión de reputación online (ORM), marketing de contenidos y Social Media. Ayudamos a darle visibilidad a tu marca en internet para que consigas, no solo atraer a tus potenciales clientes, sino también fidelizarlos.
Latest posts by Internet República (see all)