Internet República wishes you a Merry Christmas!
Christmas is here… And the Death Star is still in a mess! But the truth is that chocolate is on the table, the Christmas tree is set and presents are about to come. Although we belong more to the dark than the light side, we admit that Christmas lights make us feel great. And it is easier to see them from the dark side.  😉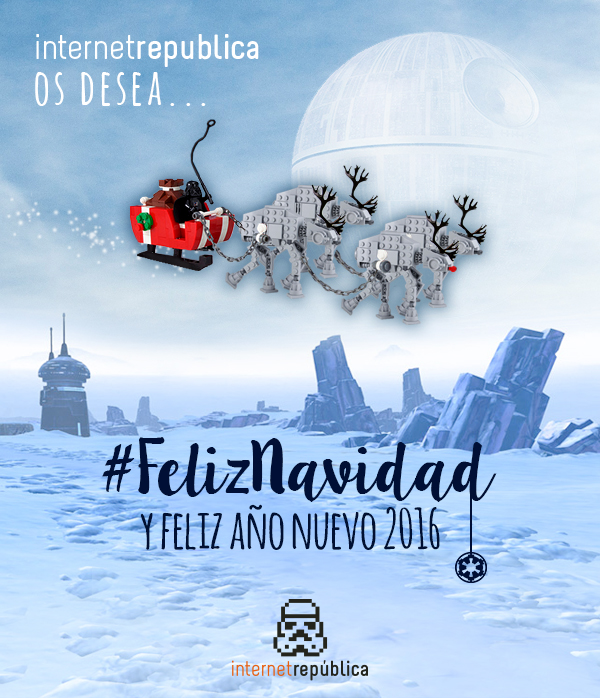 Therefore, we want to wish you all a merry Christmas and a prosperous 2016. We hope that you enjoy the festivities together with your family, friends, and have a wonderful Christmas dinner!
Relax, have fun and come back with renewed forces.
Merry Christmas to all!
The following two tabs change content below.
Internet República
Somos una agencia de marketing digital especializada en SEO (posicionamiento en buscadores), gestión de reputación online (ORM), marketing de contenidos y Social Media. Ayudamos a darle visibilidad a tu marca en internet para que consigas, no solo atraer a tus potenciales clientes, sino también fidelizarlos.
Latest posts by Internet República (see all)