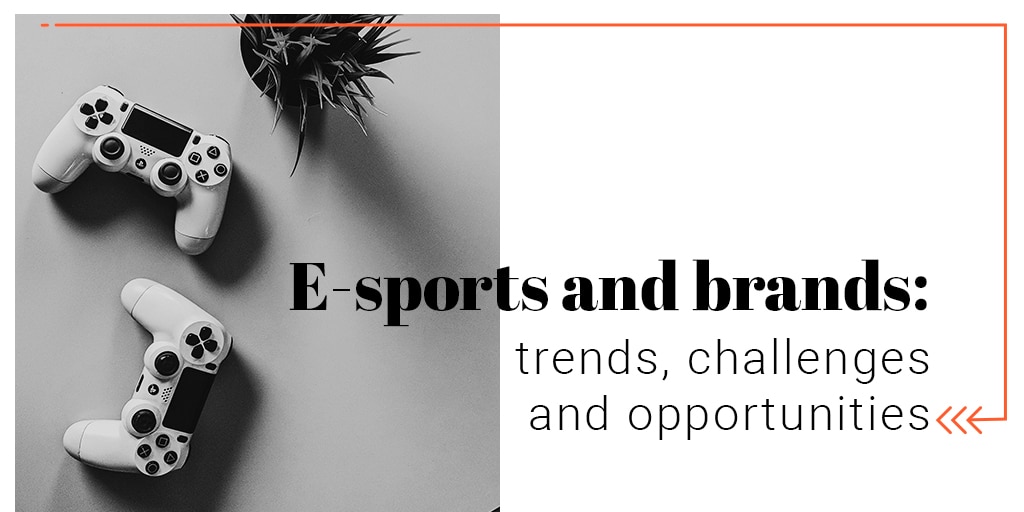 E-Sports and Brands: Trends, challenges and opportunities
On Friday, 5th March, in our #ViernesdeMarketing session at Clubhouse we had an interesting debate about the opportunities of eSports content and platforms for brands. How can they be used to connect with an audience that is difficult to reach through other means, as they barely consume offline media and are highly reluctant to traditional advertising?
The room, moderated by Internet República CEO Ismael El-Qudsi, was attended by eSports experts such as Mariano Martínez, head of international business at LVP (Professional Video Game League); Lisardo Morán, CEO and brand manager at Vodafone Giants; and Sergio Moreno, CEO of eMonkeyz Club. On the brand side, Alejandro Sanchis, eSports consultant at Mahou; Albert Fontanals, head of digital marketing and social media at SEAT; Juan Cantillo, Mobile Gaming Operations Manager at Huawei in Colombia and Ecuador; and María Bretón, Head of Social Media & Influencer Marketing at GroupM.
Is there interest in eSports from brands?
Although there is interest and brands understand that it is an opportunity to capture a different audience, for María Bretón, brands still struggle to understand the ecosystem and not all take the risk. It is hard to make brands understand the benefits they can obtain, and the only strategy is to provide data on audiences and outreach.
The perspective is different from what has become known in the eSports environment as endemic and non-endemic brands. What is the difference?
Lisardo Moran of Vodafone Giants defines an endemic brand as one with products or services related to the world of gaming. In contrast, endemic brands are not linked directly to gaming but are consumed by their audiences. They have an interest in positioning themselves among an audience of 18 and 25 years old that hardly consumes the content offline and which is difficult to reach in other ways.
For Alejandro Sanchís, from Mahou, a brand does not need to be endemic to carry out successful actions in eSports. "We don't drink beer when we play football, but there is a moment of consumption where brands can be, generate experiences and activities to connect with the passions of our audiences".
Besides, Sanchis adds, these are the platforms where content consumed competes with other traditional channels, so investing in eSports helps to diversify advertising investment to reach other spaces and other audiences that are only there. Videogames have become a cultural asset that has led to broader critical mass consumption, he says. 
The role of teams and players in advertising
Becoming a professional eSports player is not easy. There are clubs for semi-professional players such as eMonkeyz, where the club is committed to having a pool of young players who grow with them. For Sergio Moreno, CEO of eMonkeyz, the difference between amateurs and competitive players is enormous: amateurs put a lot more pressure on themselves, researching other players more, listening to casters… However, reaching a professional level is not easy.
In contrast, Vodafone Giants has a team of 65 players and sports staff, including coaches and a manager who manages the relationship with the players, the league, and the brands.
The image of eSports has already become highly professional, says Lisardo Morán of Vodafone Giants: When you communicate with a brand with credentials, you talk about metrics and reach, establishing a point of contact. One of Vodafone Giants' strategies is to compete in different games that have the outreach and notoriety, and in this way, impact a wider audience. Players are contractually obliged to activate with all brands the club works with. So, when a brand researches a club, it also looks at the public assets of its players to calculate the reach and awareness it will gain from an action. "We have players with a very powerful fanbase, and the sum of their audiences exponentially multiplies the reach we have as an entity," says Lisardo.
At eMonkeyz, says Sergio Moreno, they have opted for a sports project for young players, because they are looking for that profile of content creator, which is as important as quality as a player. "We are looking for them to be able to communicate content around the brand because the benefit is mutual for the player, the club and the sector. When they link to brands, they look for long term relationships, working hand in hand with the club to grow together. "We have had short-term offers, but the result is not that good," he says. 
Differences between Spain and Latin America
Mariano Martínez is responsible for international business development at the Liga de Videojuegos Profesional (LVP), and one of his main tasks is to expand eSports in the Spanish-speaking market. In his experience, the Latin American market, due to its population and its way of relating to gaming, has visible opportunities for growth, but it is still a long way from Spain, which is the leading eSports country in Europe. However, Mariano assures that in January 2021 they had the same consumption metrics as in the whole of 2020.
Everything still needs to be done, although the evolution is speedy, he says. Two years ago, brands did not understand what eSports is and how they can relate to the sector, and now it is the brands that are approaching us. In the LVP, they focus on generation Z and millennials, working with endemic and non-endemic brands. 
However, they have a closer approach to the non-endemic ones.
The goal of the LVP is, according to Mariano, to continue to position itself in the Latin American market because by analysing the audiences, they have realised that a good part of the audience of the Spanish channels is from Latin America. "The idea is to create national projects that have their well-built fanbase.
As for their management model with brands, Mariano explains that they create an ad hoc project, either for a brand or for the agency that wants to include eSports in its media plan. They focus on long-term projects, at least one year, so that the action has a real effect, and the audience understands the brand well and can connect with it. The way they work in eSports is different because the audiences are different. In their portfolio, they have banks, shaving machines, sports brands like Nike, biscuits… but for each one, they create a specific strategy. 
The challenge for brands in eSports
Even if they do not understand the territory, brands know there is an opportunity, says Alejandro Sanchis of Mahou. Every brand can find its niche in gaming, it may be more difficult for non-endemic brands, but it is possible, he says. It is a new consumer trend scenario that needs to be investigated and understood from the inside, and in which Mahou has been present since 2017 with the sponsorship of the Hereteics team. From there, the group's different brands look for their place in eSports and carrying out new projects related to gamified experiences.
In the case of Seat, its target audience is older than the eSports one. Albert Fontanals believes that it is important to have a presence, to start connecting with this audience so that when these users arrive looking for mobility options or buying a car, they would be in the consumer's mind. In the case of Cupra, Albert explains, tests are also being carried out with driving simulators in the gaming sector, to raise awareness of the brand among a younger audience.
Beyond eSports, the possibilities of the gaming territory for brands are much broader. "The feeling of enjoying video games is much more widespread than people think, but in traditional sectors such as the automotive industry, it is difficult to convey that there is a percentage of the audience that does not consume offline content. To convince, you must provide data," says Albert.
According to Huawei's Juan Cantillo, gaming has a wider and more diverse audience, and the challenge for brands is to enter the gamer's universe in the most natural way possible. It is important to define how the content is generated, and its approach between brands and teams. In the case of mobile gaming, Juan Cantillo believes that there is a future for these emerging territories, but in gaming, accessibility is key. If there is an economic barrier to access in gaming, mobile gaming is more inclusive: it is not that influenced by economic level but depends more on the player skills and the type of game.
The following two tabs change content below.
Internet República
Somos una agencia de marketing digital especializada en SEO (posicionamiento en buscadores), gestión de reputación online (ORM), marketing de contenidos y Social Media. Ayudamos a darle visibilidad a tu marca en internet para que consigas, no solo atraer a tus potenciales clientes, sino también fidelizarlos.
Latest posts by Internet República (see all)