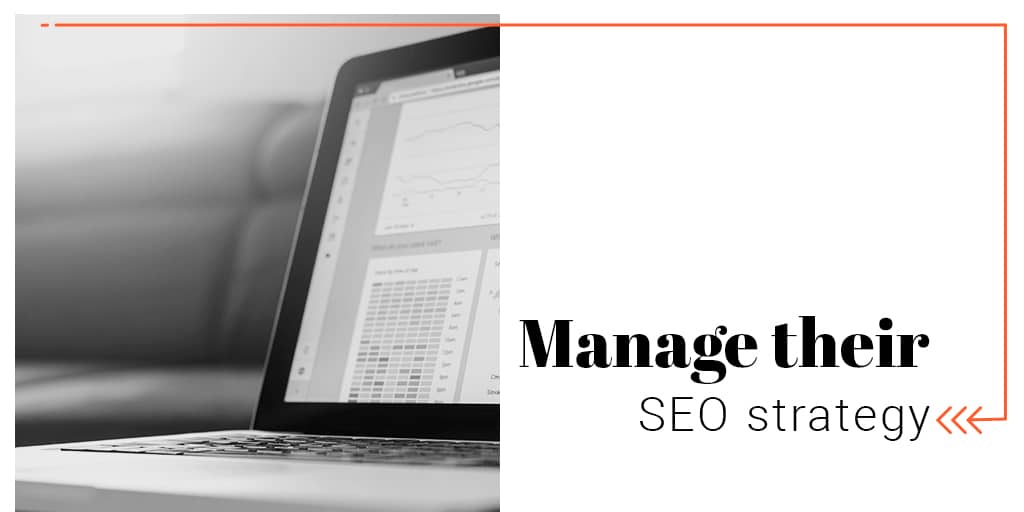 How do big brands manage their SEO strategy?
On Friday, 26th February, we had a new Clubhouse session on how to manage the SEO strategy for big brands. At Internet República, we are experts at it as our SEO clients include brands such as El Corte Inglés, Vodafone, ING, Mapfre, DIA, Hitachi or Sanitas.
The room, moderated by Internet República CEO Ismael El-Qudsi, was attended by two of the agency's SEO experts: Carlos Estévez, Director of Operations , and Laura López, SEO Manager. Also joining the conversation were Javier Piedrahita, CEO of Marketing Directo; Francisco Rubira, CRO at El Confidencial Digital; Emilio Márquez, Founder of the La Latina Valley Debate and Business Club and personal branding expert; Andy Stalman, identity and branding expert; and Daniel Peris, SEO expert.
What are the differences between SEO for SMEs and SEO for brands?
After managing numerous brand projects, for Carlos Estévez, the biggest difference is that it increases the complexity. It is necessary to negotiate with every department involved: IT, product, legal, etc. to get a project off the ground. Even if the general manager is on your side, many other parties have their specific processes and timescales.
Laura López, SEO Manager handling large SEO projects such as Vodafone, points out that this complexity slows down the whole process. SEO, in most cases, is not the strongest in digital marketing, and therefore it is not always given the priority that it should.
Javier Piedrahita, from Marketing Directo, regrets that SEO is not given the necessary resources and budget in most cases, even though, as Carlos Estévez reminds us, SEO is currently the only source of traffic to clients that do not know you if you have a pay-per-click. The same opinion is held by Francisco Rubira, CRO of El Confidencial Digital, for whom Google is a loyal partner, while social networks are not. The reality is that right now in social networks, either you invest in ads, or the organic algorithm does not position your content, the time, and resources you have invested in building a community are lost, Carlos Estévez confirms.
The importance of valuable content in SEO
One of the most important factors in SEO is content, but not only in web content, says Ismael El-Qudsi, but also to position yourself in social networks such as LinkedIn, or even in Clubhouse.
For Francisco Rubira, the important thing is that the content is unique, proprietary, and genuine. The biggest problem that many media have is, in his opinion, that their content does not meet those requirements but is often similar or even the same, and of poor quality. On the other hand, Rubira believes that brands are betting on good content with branded content.
As Ismael El Qudsi confirms, when we talk about content, we are not just talking about text. Video is of great importance, as YouTube is Google's second search engine, not to mention the importance of video in networks such as TikTok or Instagram.
Another of the social networks in which valuable content is essential for positioning is LinkedIn. Emilio Márquez, one of the leading experts in content for this social network, explains that on LinkedIn our keywords are our skills. The more people validate the skills for which we want to position ourselves, the more relevant we will be and the more we will differentiate ourselves from our competition. He also recommends using functionalities such as newsletters, recently launched, and LinkedIn live broadcasts, which for Emilio Márquez are the best engagement tool. On the other hand, stories do not have any virality now, as they only reach your contacts.
As for the posting algorithm, it is complex and still evolving. According to Emilio Márquez, when a post is published, LinkedIn distributes it to 50 top-level contacts, but if these contacts are not quality, i.e., if we have built a network of contacts with people with whom we do not have a real link, these contacts will be less likely to comment on or share your content and, therefore, LinkedIn will not show it to more people. Emilio Márquez's experience is that virality is achieved above all by obtaining long comments, 4 or 5 paragraphs long.
SEO and Branding
Daniel Peris, an SEO expert, believes that efforts must be distributed in different strategies, and among these strategies, he does not conceive of any digital business without organic positioning. This sometimes allows a smaller company to gain more relevance than a larger brand. For Daniel, for example, organic positioning has allowed him to place his mobile SEO tool above others, and it has finally been acquired by an Austrian company.
For branding expert Andy Stalman, brands need to stand out in an increasingly omnichannel universe, and in this universe, SEO is a key tool. It has nothing to do with the size of the company, but with agility and knowing how to see the opportunities in the digital ecosystem. There are large companies that ignore SEO and there are SMEs that are most interested in it, but there is still a great deal of work to be done to spread the word. 
SEO Case Study: Vodafone
Vodafone is a good example of how SEO strategy can be integrated within an attractive website. 
Laura López explains that, in this case, it was decided to make an online shop in JavaScript, with the SEO repercussions that this had, as 40% of the website's traffic can be lost if Google cannot crawl it. In cases like this, the most important thing is to negotiate with the other teams so that they prioritise important SEO needs.
In the case of big brands, it is also essential to consider that all offline and online campaigns affect SEO. For example, TV campaigns have a direct and important impact on SEO, as they cause many people to perform the same search at the same time, which generates a search trend related to that keyword. 
The problem of data in the "no cookies" era
According to Carlos Estévez, it is a fact that there are many clients, including large brands, that have lost the measurement of users until they accept cookies, and others do not measure users who are not accepting their cookie policy. That is why at Internet República we have developed a solution that allows tracking in analytics without accepting cookies. There is no way back in privacy protection, and in 2021 we will see how the big players adapt: Google, Facebook, Amazon, and Apple. Whoever solves data collection, and its management first will have a big competitive advantage over the rest, he says.
The following two tabs change content below.
Internet República
Somos una agencia de marketing digital especializada en SEO (posicionamiento en buscadores), gestión de reputación online (ORM), marketing de contenidos y Social Media. Ayudamos a darle visibilidad a tu marca en internet para que consigas, no solo atraer a tus potenciales clientes, sino también fidelizarlos.
Latest posts by Internet República (see all)