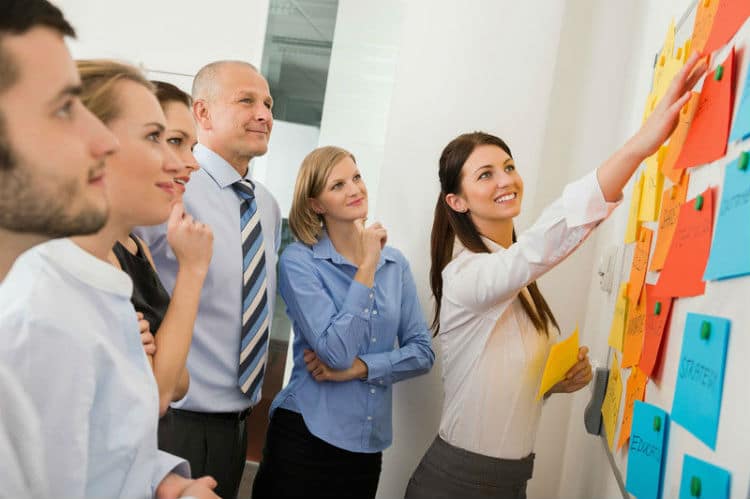 The importance of internal communication
Many companies focus on profit, relationships with clients…, but, in the end, the forget something crucial: their employees. Communicating with them is crucial for the company to work properly.
Internal communication plans are becoming popular, and no wonder why. Many businesspeople have realised the true importance of their workforce in terms of external corporate image, which will help in strengthening their reputation. Similarly, a good internal communication transfers the values of the company to the employees, who will spread the word.
Internal communication is also very important to transmit the company's values.
If you develop a good internal communication strategy, your employees will feel listened to, which in turn will encourage their willingness. You will also contribute to a good climate in the office and you will avoid rumours and false information.
How can I implement an internal communication strategy for my company?
First of all, you have to have a good preliminary plan. If you want to know how much faith the employees have about the company, do some preliminary research to identify the problems to be fixed. To do this, you can conduct an anonymous survey asking about the company's policy, how employees feel and include a space for comments about improvements.
When we have set the goal we want to achieve with the internal communication, there are various tools that can help you setting it up. You can employ digital channels like a corporate intranet, a newsletter, an internal magazine with news… But you shall not miss out traditional channels such as signs, informative meetings…
But things should not stop here. You have to communicate with your employees regularly, and contents have to be interesting and attractive.
Although digital tools can be very helpful, you can also try with weekly sessions, training courses, seminars, events…
Ideally, internal communication should be bi-directional, i.e. employees should also be given the chance to communicate with their supervisors, exposing their concerns and point of view about the company.
Remember that a happy and informed worker will be the best ambassador for your company. Unhappy workers will complain outside, which will negatively affect your company's reputation.
The following two tabs change content below.
Latest posts by Redacción (see all)