The most useful apps for community managers
If there is something characteristic of those of us who work in online communication, it is the need to be organised. Since we need to do a million things every day, it is important to have everything on place and know where to go to perform each task. This applies especially when you are out of office travelling or attending meetings.
When mobile apps became part of our daily lives, we discovered boundless possibilities to organise and structure our work from anywhere. You just need a mobile data plan. Today we bring you three apps that make the work of community management rather easier.
For planning: Trello
It is useless to start working without a plan. Therefore, to plan all the different tasks we have to carry out for each client, we recommend Trello. With this tool you can make grids with different columns and individual tasks and arrange them as they suit you best. You can also create and coordinate teams, share files, write comments under the tasks… So that everybody will be aware of what the rest is doing and help each other if necessary. Perfect for the communication to flow in your team!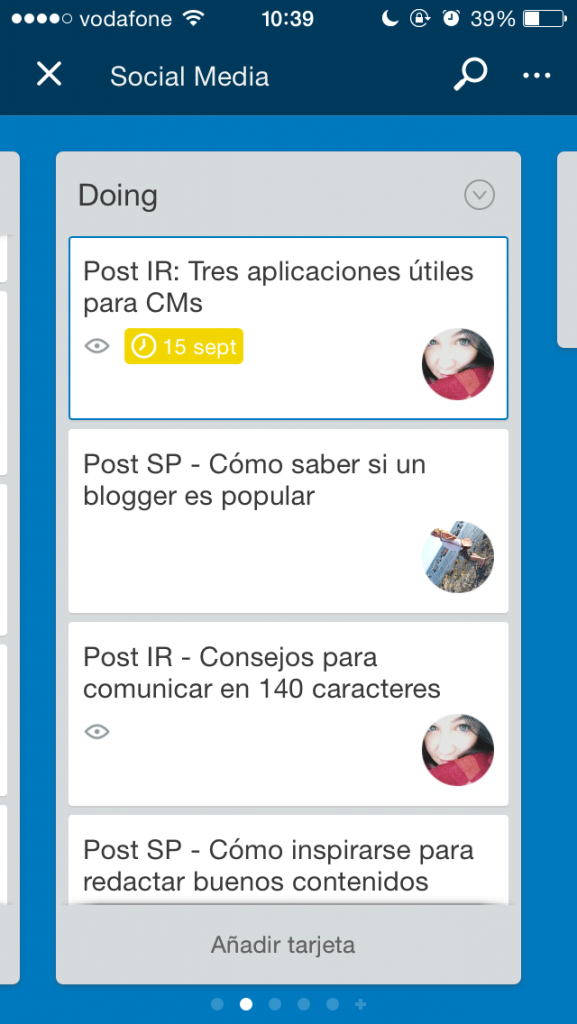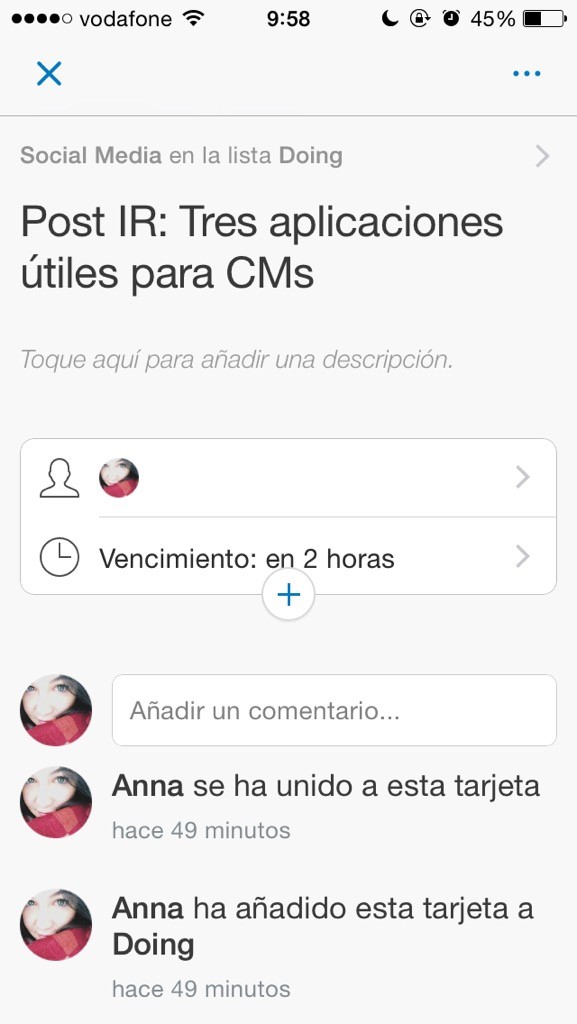 But Trello is not only for organising your team. You can also create a personal grid to organise your daily life as if it were an agenda. It is very easy to use on your mobile phone, and very intuitive. It has notifications to tell you when you have a new task assigned or when the deadline of a project is due.
Now you will never again risk skipping a task because you lost the post-it where you jot it down on the underground.
To read: Feedly
If your job is to create content daily, part of your work will involve reading. The biggest source for online content are blogs. You can try Feedly to arrange your favourites and not miss a single post. Feedly arranges collections by topic and allows you to check the latest posts from your favourite websites and blogs. Its mobile design is very comfortable for reading and sharing articles via email and on social networks.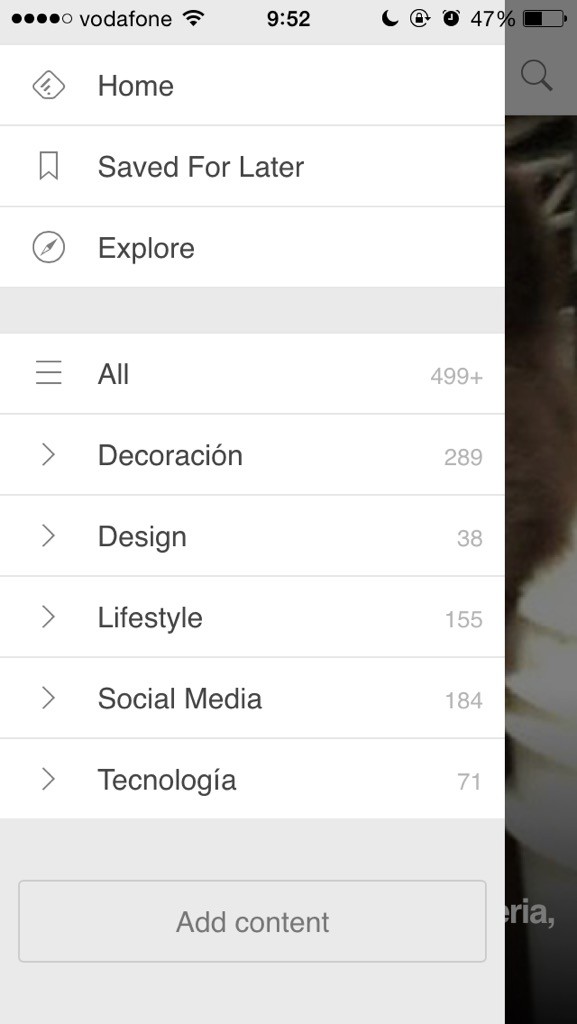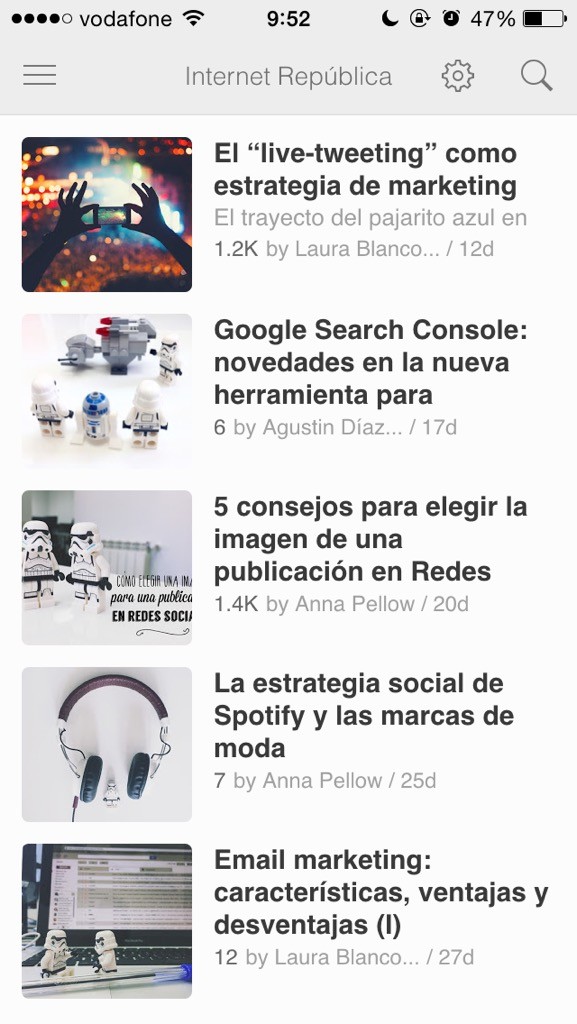 Additionally, in one of its latest updates Feedly made a new function to share collections. You have to pay for this extra, but it is worth it if e.g. several people has to find content for the same client. Say goodbye to the favourites toolbar flooded with interesting blogs!
For managing communities: Hootsuite
What can be said about this giant of community management that you do not know already? With Hootsuite you can have all the profiles from different clients in one place, including Instagram, which joined it about one month ago. The use of this app is very similar to the desktop version, where you can arrange your accounts on different tabs with independent columns to customize each social network.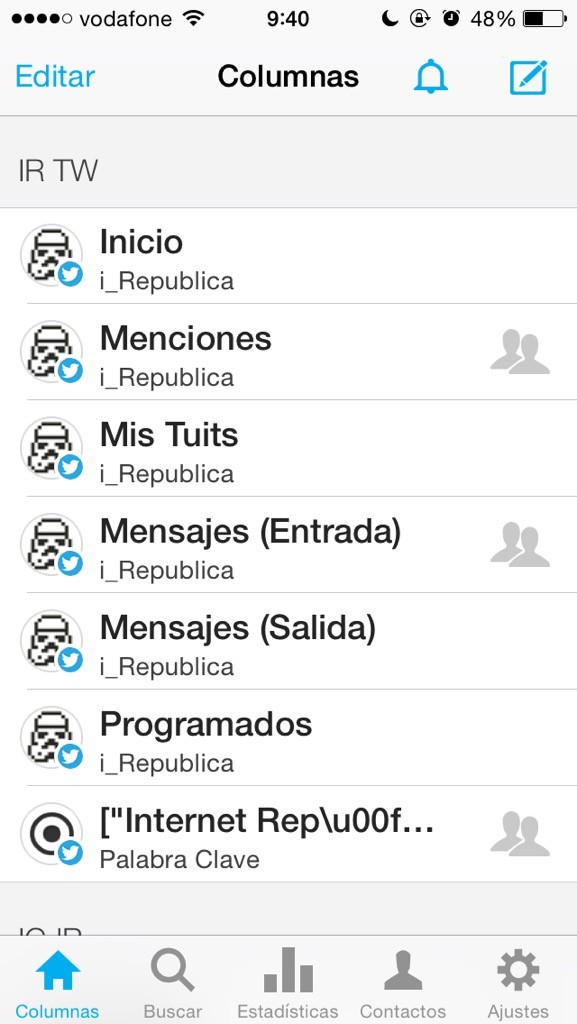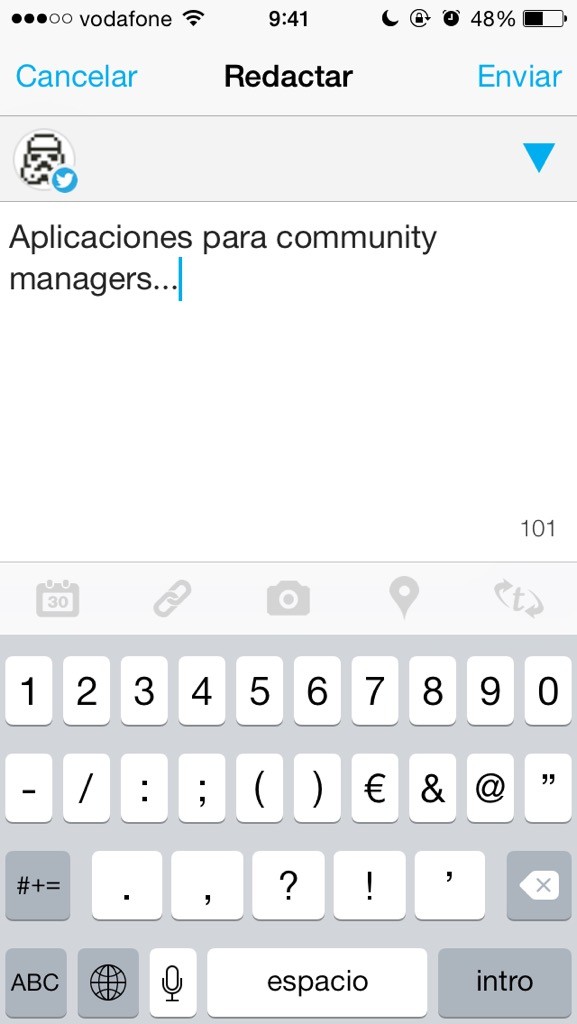 With the app Hootsuite you can check mentions and messages, reply, write new posts, programme them… In short, be up to date with all what is going on on your accounts and take action if necessary. This is without doubt the most important tool for a community manager.
All these apps also have a desktop version, so you can incorporate them to your daily life when you are at your workplace. But if for some reason you have to rush out of the office and spend the next two hours on a train, your work will be on place and managed from your mobile phone.
The following two tabs change content below.
Internet República
Somos una agencia de marketing digital especializada en SEO (posicionamiento en buscadores), gestión de reputación online (ORM), marketing de contenidos y Social Media. Ayudamos a darle visibilidad a tu marca en internet para que consigas, no solo atraer a tus potenciales clientes, sino también fidelizarlos.
Latest posts by Internet República (see all)