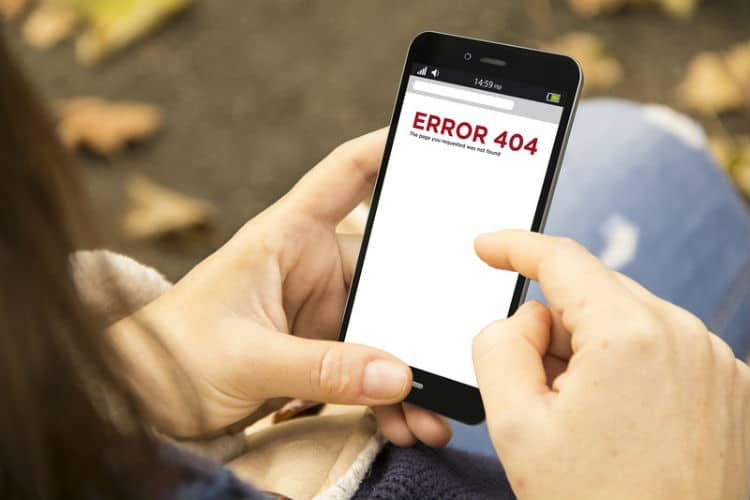 Recommendations for an ERROR 404 page
On this blog we normally give you advices to solve common mistakes in SEO on a webpage. Today we feel generous again and we want to help you with some basic SEO recommendations for an error 404.
Errors 404 occur when a user or search engine tries to access an inexistent webpage or URL. The main reasons for these errors are that the URL does not exist (we wrote the URL wrongly), or it did exist but we have deleted it or we have not redirected it. At this point I will remind you that it is preferable to make a 301 redirect to a similar page than deleting the URL from our domain.
Since it is very easy to generate pages with that HTTP status code, we will now include the key points you have to take into account in terms of usability so as to try to reduce to a minimum the bounce or leaving rate of a user that lands on an error 404. Every user that we keep in our domain will be easier to make loyal.
First of all, the user has to know at any given moment what he/she has found. The user needs an explanation of what happened (i.e. the webpage could not be found, hence the error). A webpage with status code HTTP 404 cannot infer that the user has indeed reached a URL that works fine, because this can be frustrating.
We must keep the Look&Feel of the domain, as on these pages this is something that is not normally done, which can mean that users do not really know whether they are on the website they were looking for or there has been a security problem or of any other kind. For this we recommend including the main menus, footer and all the elements that appear on all the pages of our website.
Encourage the user to navigate the web. The previous point is also important here. The user can find escape ways to the home, categories, footer links, but we can incorporate more elements to improve the usability of this error 404 page: including a search engine to help the user find what he/she was looking for but could not get at first. You can also include links to the main categories or those with more web traffic, or highlight the main URLs in case they are not categories. Both the visibility of the links and including a search engine are weaknesses that should be checked.
As you can see, these optimizations for an error page 404 are not very hard to carry out, but they can be a great measure to hold back a user that has found what he/she was looking for in our website.
Level: basic.
The following two tabs change content below.
Latest posts by Redacción (see all)