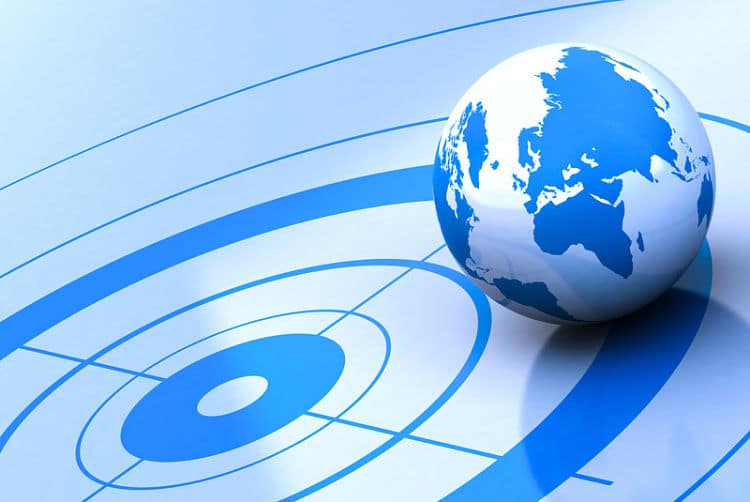 The Importance of GeoMarketing
In today's environment, the development of a marketing campaign is not only defined by the public we want to reach, but also by themore precise segmentation of their exact physical location.  This is essential to create a roadmap for a successful campaign.   This segmentation can be optimized by using GeoMarketing.  GeoMarketing lets us locate on the map those clients who have a need which is not being met or which is being poorly addressed, or clients who have interest in a service such as that offered by our company.
We need to keep in mind that with the expanded use of the Internet, both in developed countries as well as those with fewer resources, there are now tens of thousands of users in any given place on the planet who have access to the Internet, sometimes more easily than their access to drinking water.  This fact is distressing and unfortunate. But it means that data obtained from geolocalization now becomes an essential tool for companies who can access not only a larger larger volume of information which tells them know what users want, but they can now know with precision how this demand is distributed.
What Do We Achieve with GeoMarketing?
Thanks to GeoMarketing, we can also obtain behavior patterns for those users who are currently with our competitors.  We can know where the competitor is located, the various points of sale.  And, GeoMarketing lets us know with precision in what areas we can find the greatest number of clients and potential clients, and it also lets us develop a better relationship with them.
GeoMarketing allows for better two-way communication between the company and the client.  This will result in a better experience for the user, since the user will feel valued and recognized by the company.  For the company, it now has  access to first hand information directly from the client.
GeoMarketing offers results which can be applied to large companies as well as to SME's.  The geolocalized definition of the target public offers advantages for companies in any sector, in any location.  The results can be seen in the short term, but the benefits will last into the medium and long term.  This is because GeoMarketing lets us access a large volume of very relevant information  which can be extracted with relative ease.  Among other things, it lets us do market studies using fewer resources, since we can analyze the competition indirectly and from the comfort of the Internet.  The Internet appears to be the star of the 21st Century.
This technology lets companies access more information about our consumption habits.  The study of user behavior lets us, as we said earlier, also analyze our competition.  It is a way of putting all of us into the game of "you control while being controlled".  The advantages of developing this technology are clear, especially for companies, because this is a tool with tremendous potential.  So, is this also another step in the battle for total control of consumer privacy?
The following two tabs change content below.
Internet República
Somos una agencia de marketing digital especializada en SEO (posicionamiento en buscadores), gestión de reputación online (ORM), marketing de contenidos y Social Media. Ayudamos a darle visibilidad a tu marca en internet para que consigas, no solo atraer a tus potenciales clientes, sino también fidelizarlos.
Latest posts by Internet República (see all)